For many of us, finding a soul mate is easier than picking the perfect pair of shoes – in both cases, we just can't compromise! But, for a style-star like Ayesha Omar, it's NBD. Be it a casual or formal look, she always has the perfect footwear to match. Think that's too good to be true? Scroll down to discover all the times her shoe game was super-strong!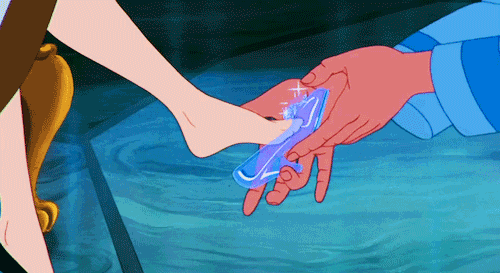 1. Pretty In Purple
There's something feminine, royal and trendy about the colour purple. From clothes to accessories – we've seen it time and again on the most fashionable streets around the world. However, it takes a brave soul to pull off a pair of bright purple, thigh-high boots – but Ayesha does it perfectly! This look will brighten your mood on a gloomy winter day.
[twl_embed link="https://www.instagram.com/p/BfJG9i-FRLe/ "]
2. Sunny Side Up
When it comes to sneakers, we all love a cool, classic pair. But Ayesha likes to keep things interesting. The actor prefers taking a more experimental route and these bright yellow sneakers are proof of that. All you athleisure junkies – take note! A strong shoe game can instantly upgrade your whole look.
[twl_embed link="https://www.instagram.com/p/BjkZT1Og5OI/"]
3. These Boots Were Made For…
Winter is the perfect time to pull out a pair of stylish boots from your wardrobe – these will be your winter staple, trust us. And in case you need to update your boot collection, take cue from Ayesha's killer leather boots – they are simple enough that they'll go with just about anything, and trendy enough to add that extra oomph to any outfit.
[twl_embed link="https://www.instagram.com/p/BlUlyQugxnR/"]
4. Make A Statement
Every girl needs at least one pair of ultra-glam, statement heels in her closet. Why? Because when on an occasion when you can't find anything to wear, a basic look can be totally transformed with a pair of statement heels. Ayesha's Giuseppe Zanotti heels are the perfect example of what we mean by all of the above.
[twl_embed link="https://www.instagram.com/p/BpzdcDgjsQJ/"]
5. Metallic Mania
A pair of black metallic pumps definitely deserves timeless classic status in your wardrobe. They go with literally everything! Take this look of Ayesha's for example. We love the pantsuit but doesn't her shoe-game complete take the look up a notch?
[twl_embed link="https://www.instagram.com/p/BqxFgt_DY5J/"]
6. A Glamorous Affair
When in doubt opt for a pair of sparkly heels – every girl's dream shoe, because who didn't want to be Cinderella when they were young. Are we right? Starlit pumps never fail to steal the show, case in point – Ayesha's glitzy heels that add just the right amount of sparkle.
[twl_embed link="https://www.instagram.com/p/BrnUrSRDyyp/"]
7. Moccasins FTW
Whoever thought moccasins were made for men should take a cue from the photo below. Extravagant heels are not all that Ayesha wears to keep her style quotient high, she pulls-off moccasins just as well.
[twl_embed link="https://www.instagram.com/p/BmI55YsgbD8/"]