About a year ago, I thought my then 3-year-old girl was too young to understand the concept of Mother's Day. We celebrated her birthdays, other people's birthdays, Eid and a very festive Christmas. Until one day she handed me a flower and a Mother's Day card she had especially made for me in school. This gesture got me thinking…it hadn't been very long since I started a Mother's Day tradition for my mom. It's nothing extraordinary. Just her favourite flowers, a cake she loves and a recent book she is obsessing over. It's the same gesture every year, but it is a gesture that should have always been a part of my life.
The most meaningfully rewarding, yet unappreciated relationship in the world is that of a mother with her child. Mothers have the world on their shoulders and deserve a lot of appreciation, but in reality, as kids, teens and sometimes as adults, we often take our mothers for granted.
When I was a kid, Mother's Day was, unfortunately, not as important to me. It was a day to celebrate my mom; my siblings and I would get her a last-minute flower bouquet, but did I really stop to think about all the things our mother had done for us that year? Probably not. Now as an adult and as a mother of two, Mother's Day has so much more meaning and for many reasons.
It's not until adulthood when we're faced with difficulties similar to that of our mothers, that the full extent of a mother's sacrifice, strength, resilience and hard work is realized. As an adult, I lose my phone about three times a day, yet as a child, I expected my mother to know where every object in the house was, and never miss a single sports practice, stage performance or friend's birthday party. In fact, I recall my mother blaming her own teaching methods when I did badly on a test. She completely overlooked my faults. Sometimes I was outraged when she forgot to check my bag before I left for school to make sure I had my eraser or sharpener. Didn't she know how embarrassed I would be in front of all the other children? Why wasn't she perfect? It turns out, she was and is. And as much as I now want to be just like her, I always fall short. I am not as empathic, or forgiving or loving.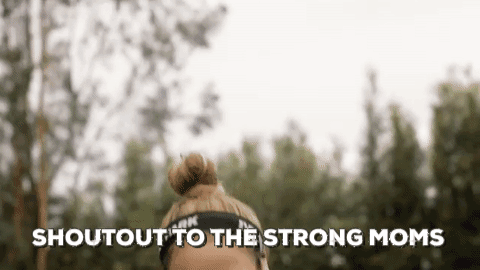 I think of her on the days where I teach my child phonics and try hard not to lose my temper. When I try to get my baby to finish meals, when I try to teach them to be empathetic while they are insistent or being unreasonable. When I try to smile when my toddler is being extra cranky and on all those sleepless nights that turn into sleepless days. Taking care of a child is a full-time job, and it never ends, no matter where they go. It's not easy, and I wish I had understood and been grateful earlier.
Does that sort of love deserve to be celebrated? Absolutely!
The sooner children learn to value their parents and guardians, the more gratitude and love they will have for other relationships in their lives. And, despite our desires, children generally will not do it on their own. At least they won't until you have worked with them during the early years of their life to consistently use Mother's Day as an opportunity to celebrate yourself.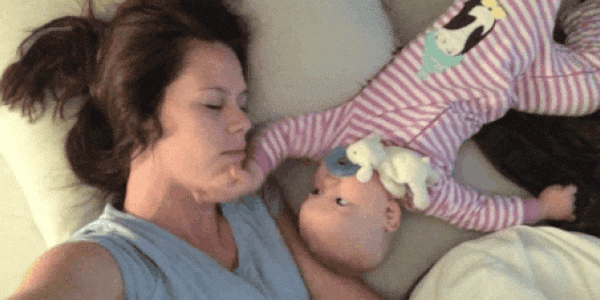 Here are some simple ideas to celebrate Mother's Day with your little ones!
Encourage a day of pampering. Mother's Day is a good day to spoil any mother. Make it a point to indulge in things like breakfast in bed, allowing yourself some 'me' time to do what you love, and get your family on board to cook a special lunch with all your favourite foods to make the day a little more special.
Have them write a letter of gratitude. My personal favourite, and perhaps the most humbling. I began writing these letters two years ago and every year it brings me to tears. You can help your child write a letter to mom by asking them to jot down ways you helped, encouraged and made them feel special that year. A letter of appreciation written by each child in his or her own style will make any mom feel over the moon.
Give her flowers. Flowers are a very traditional way to celebrate Mother's Day but they are almost always appreciated.
Make a craft project. This is especially great for younger kids! Mothers love things that their children make for them with their own two little hands. Luckily, I recently came across a local page, jewellever.pk that turns children's art into jewellery pieces for their mothers. The perfect keepsake!