According to a study conducted in 2017, Pakistan stands at number 22nd for the highest rate of cyber bullying out of 25 countries. The advent 0f easily available 3G and smartphones means that technology and access to the internet is as easy for everyone as eating – it's an undeniable part of our routine. Pakistanis are tech savvy, but those smarts aren't being used exclusively for good. They've given way to an army of trolls and given them a platform. Online trolls, bullies, and harassers have quadrupled in number, and so have their victims. Learning to dodge them is imperative! Being on the receiving end of unwanted hate may not be in your control, but figuring out how to deal with (and avoid it where possible) definitely is. Here's how you can deal with all the negativity online.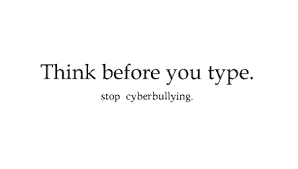 1. Don't Respond
After reading something untrue or nasty about yourself, the urge to react right away is natural. But an impulsive decision in a situation like that can take things from bad to worse. Sometimes, the biggest aim bullies have is to provoke and incite a reaction out of the person they are bullying. Make sure you don't give them the satisfaction! Don't add fuel to the fire.
2. Save Evidence
When it comes to cyber bullying, screenshots are your smoking gun. Whether you're getting abusive text messages, inappropriate photos, threatening messages or emails, everything can be screenshotted and saved as a form of evidence for the future. Don't just save the screenshots to your phone – email them to yourself, and  share them with a trustworthy friend or family member. 
3. Always Report
Most social media platforms allow you to report inappropriate accounts and activities of the person bullying or harassing you. Block and report the harasser immediately, but take it a step further too. If the bullying continues, don't hesitate to take the case further by reporting it to the authorities. You can file a complaint with the Federal Investigation Agency's (FIA) cybercrime cell.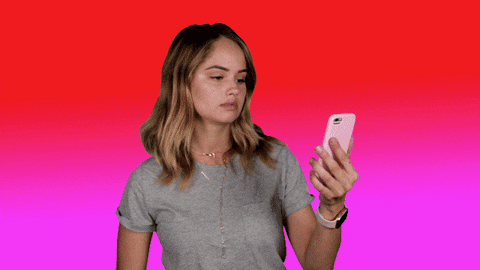 4. Talk About It
Cyberbullying is one of the most common reasons our generation experiences increasing symptoms of mental illnesses like anxiety and depression. It's normal to panic or feel some kind of misplaced shame when you're being bullied online, but hiding it from your family or friends can worsen your peace of mind. Discuss it with a trusted friend, family member, or a counsellor. Not only will it help you seek support, but get second advice about the steps you need to take to eradicate the bullying.
5. Don't Seek Revenge
In order to seek justice, retaliation or revenge will only turn you into a bully yourself. It will not just aggravate your situation, but will also hinder the legal procedure, and may also result in you facing similar consequences. Never resort to retaliation and try to keep calm.
6. Avoid Interacting With Strangers
A basic rule to follow on the internet: abstain from sharing your personal details and be careful when connecting with strangers! Avoid accepting requests and/or chatting with strangers, as this is usually the root cause of online bullying. No matter how convincing one may seem, do not trust sweet talkers online.