Spring is in full bloom, and we couldn't feel more optimistic! The sun is shining, the birds are chirping, and the flowers have spread their wings across the city. Spring colours mimic the delicious in season fruits and flora, and we're ready to embrace the deep hues of falsa and vibrant fuchsia of the blossoming bougainvillea vines. It's really time to get creative and colourful in every way. To start off with – makeup!  These seven spring makeup trends are on our radar, and soon to be on our faces. Read below for the colours we're embracing this season!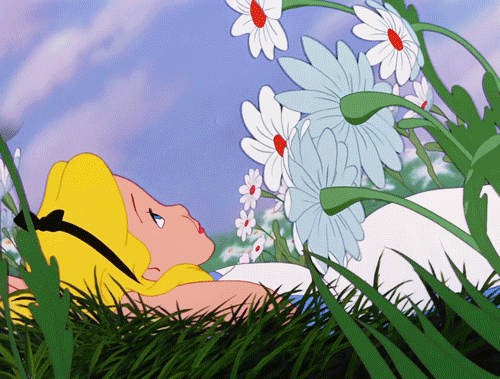 1. Fuchsia
 

Lips

Your go-to reds aren't going anywhere, but for a different look it's time to opt for another bold lip this spring. They're make a powerful statement while still retaining some femininity.
2. Orange Blush
When it comes to blush, we never look beyond pink and peach tones. It just hasn't occurred to us. This spring is all about stepping out of your comfort zone! Orange blush may seem a little too out there, but when used mildly it can add a touch of warmth to the cheeks. If you've got olive skin, this blush shade is perfect for you. 
3. Undone Eyes
Forget about slaving away to perfect a smoky eye look – this version works better in its imperfection. Ditch the black and charcoal eyeshadows for brown shades. Line your top and bottom lash lines with a metallic brown shadow, and buff it out with a brush to create a smudged look.
4. Glossy Lips
After ruling the early 2000s, gloss fever is back. Give up your matte lipsticks and stock up on ultra shiny lipglosses. Entire lipgloss lines by top beauty brands like Fenty Beauty and Kylie Cosmetics have cemented the return of this trend. This time around, glossy lips come in unexpected shades and textures like hues of greens and glitters.
5. Colourful Mascara
As eccentric as it may look, a touch of neon can be express confidence in untold ways. This spring is the right time to finally give it a shot. If you're too scared to sport it, then play it safe and wear a bright coloured mascara while keeping the rest of your face minimal.
6. Bold Eyeliner
Trade your black and brown eyeliners for a bolder shade. Another trend from last year that's still going strong is bold and bright eyeliner. Vibrant shades like blue, purple, yellow, and green are replacing classic black in makeup collections. Rock it the same way you'd wear a bright mascara — without jazzing up the rest of your face.
7. Virgin Eyebrows
Fed up of overdrawn eyebrows? Flaunt your natural, tamed eyebrows instead. Instead of heavily filling in your brows, just tame the hair with a clear gel and draw in light strokes of hair where needed. This is a major look seen on leading runways. It's time to bring them home too!