Young, fresh, and fearless is what comes to mind when we think of Mawra Hocane. Whether it's her glamorous, colourful outfits on the silver screen, or her nuanced TV performances, the vivacious VJ-turned-actress has certainly come a long way in more ways than one. Her versatility on screen transforms any scene, but it's her style statements in the street that caught our eye.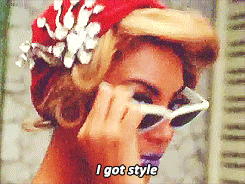 You Can Never Go Wrong With Eastern Wear
Mawra is a huge fan of traditional silhouettes – be it a sari, a lehenga, a peshwas or a good old-fashioned kurta. The options are endless and the lesson is this: any occasion is a good occasion to stay close to your roots.
Take Off The Accessories
Coco Chanel once said: "before leaving the house, a lady should look in the mirror and take off one accessory." Mawra sure has abided by this rule. In many of her red carpet appearances, the actress has stuck to minimal jewellery, letting her outfits do most of the work.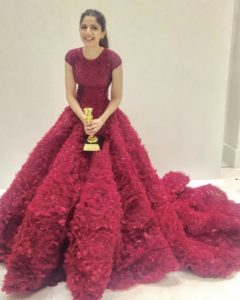 Keep A Giant Stock Of T-Shirts On Hand
There's nothing more comfortable than a t-shirt. When they say something important, we love them even more! More often than not, Mawra sports slogan tees, which gives us some insight to her personality. A tee speaks louder than words.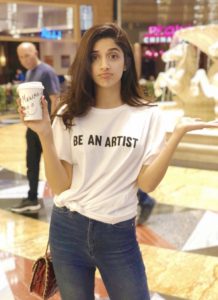 Find A Feature You Love, And Accentuate It
Every body is different and so is everyones comfort level. But everyone has at least one feature about themselves that they love and are confident about – whatever that feature is for you, don't be afraid to highlight it. For Mawra, we often see her in crop tops and choli's – and why not, those abs don't come easy afterall.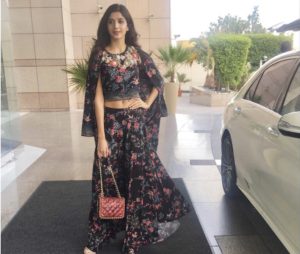 Personalisation Is Cool
According to the Business of Fashion, personalisation was one of 2018's biggest trends, and its safe to say Mawra was a fan. From her t-shirts to her scarves and jackets, she's been spotted several times with her initials on her clothing – and we have to admit, it's pretty cool.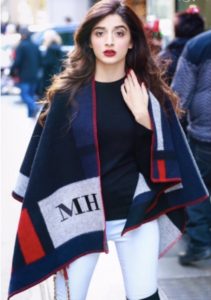 To Keep It Interesting, Look Beyond Borders
Sometimes one feels limited when shopping for Eastern wear in Pakistan. They're a number of talented local designers, but you don't have to limit yourself – ever. If you're ever looking for a change, Indian designers are making gorgeous ensembles and their aesthetics differ greatly from ours. Mawra is a big advocate!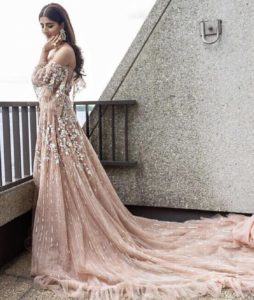 Always Have A Go-To Hairstyle
Having a hairstyle you can always rely on is very important. Especially, for the days when you just can't think of something new to try. For Mawra, it's a classic open-hair style with gentle curls at the end. It's simple, it works with every look, and it's relatively easy to achieve.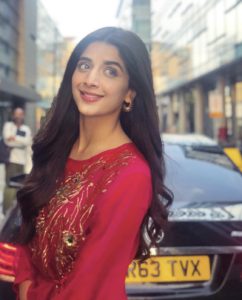 You Can Make Any Shade Work For You
Scroll through Mawra's Instagram and you'll learn that she's a huge fan of colour. Whether it's pink pantsuits, red dresses, or multi-coloured jackets – she doesn't just stick to the basics. Let her wardrobe convince you to do the same.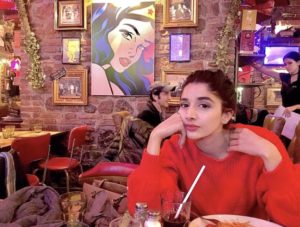 Never Be Afraid To Try Anything
A true style-savvy girl is one who wears everything with confidence – no matter how quirky or out-of-the-box. So whether your outfit has a hundred colours, or has French fries printed all over it, Mawra proves that if you love it, you should wear it. The only rule is wearing it with confidence.