Are you the sort of person that does a lot of research before watching a movie, or do you just jump right in blindly? We're the former – we need statistics, references, reviews. How much was it rated and on which website, who's in it and who's directed it, and whether the ratings match up to the reviews our friends have made. We don't have the time to waste two whole hours of our lives on subpar films. But with different websites showing different opinions, which one is the most reliable We decided to compare a renowned website like IMDb with our very own Galaxy Lollywood to see how similar (or not) their ratings are. The websites differ a little in how they are run. IMDb lets its users give ratings on a scale from 1 to 10, but this is a completely free right they have. There are no prior requirements or checks, which means there's also no way of knowing if the user has even seen the film or not. Ratings on this site could purely be the work of trolls, or influenced by some at the very least. You can even rate the movie before it's been released, which proves how unreliable some of the numbers really are. Moreover, the 1 to 10 rating means different things to different people. While a 7 could signify 'above average' to one person, it could signify 'definitely average' to someone else. There's no real way of discerning exactly what the number translates to in terms of opinion. In contrast, ratings at Galaxy Lollywood are given by their own in house, experienced critics, alongside a detailed review of the movie and their exact reasons for their having reached their conclusions. Everyone doesn't always agree with the critics, which is bound to happen when the review process is so subjective. However, it gives potential movie goers a more rounded picture of what they can expect on the big screen. From our experience, most people find these reviews don't mislead them.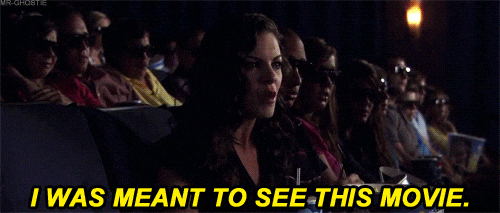 IMDb

                         

Galaxy Lollywood
           Punjab Nahi Jaungi                   76%                                          80%                  
Zindagi Kitni Haseen Hai            66%                                            60%
Jawani Phir Nai Ani 2                  83%                                             60%
7 Din Mohabbatin                      59%                                            40%
Teefa in Trouble                        88%                                          70%
Karachi Se Lahore                      67%                                           80%  
Na Maloom Afraad                     74%                                          80%
Chupan Chupai                            68%                                          20%
Load Wedding                             83%                                            70%
         Cake                                              72%                                           80%         
Verna                                            74%                                            40%
Parchi                                           62%                                              40%
As you can see, there's world of difference in the way movies are rated on international websites and more local ones. Which ones do you find yourselves agreeing with more? Let us know!