We are our own worst enemy. We inhibit our own personal growth and power. We spend hours on memes instead of articles, watch videos of food we're never going to make, and compare ourselves to the celebrities we follow until we're addled with insecurity.
Sleeping on time instead of staying up to watch TV keeps our skin from being puffy, and keeps us energized to be more productive. Exercise and eating can regulate our hormones and moods, make us less irritable and moody. Every good habit is linked to another, and like dominos, they trigger each other. Whole Wheat Slices (now in Sugar Free) #21DayChallenge couldn't have come at a better time!
Science says it takes 21 days to break a habit, and Whole Wheat Slices Sugar Free is challenging us (and you) to pick a healthy habit we want to start doing; whether it is to start taking breakfast in mornings or to leave office on time – it's up to you. This is their bid to encourage #WholesomeLiving.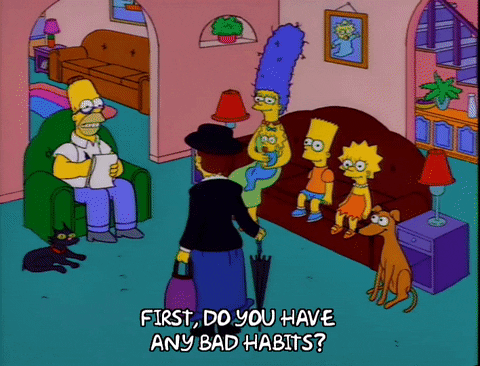 Start with eating fuller meals, if nothing else then we might as well fuel our body the right way. Whole Wheat Slices (now in Sugar Free) are the perfect product to start that off with. The product has short shelf life of four months (natural bran has short shelf life!) but the good thing is finally there is a product made with Natural Whole Wheat Bran! Awesome, right? Also, it has 0% trans fats; if you're aiming for a summer body avoid all trans fats. Last but not the least, Whole Wheat Slices have no artificial colour or flavour. Instead of snacking on junk entire day, we're committing to ourselves to carrying around the mini snack pack in Rs10; the fibre helps speeds up your metabolism. It gives energy and is low in calories (helps control weight!). Did you know all this? (You're welcome!)
Sugary biscuits and snacks usually satisfy you immediately, but cause your blood sugar to spike and make you hungrier faster. It's all about cleaner, more natural foods in 2019. Sticking to a more nutritious diet is always hard, but we're giving ourselves 21 days. What's the worst that could happen?
Is there a bad habit you've wanted to kick for a while? This challenge could be the thing that actually holds you accountable. Here's how to join it.
1. Opt for two or more of the healthy habits listed in the video (pick from these three or any other you want to start).
2. Share your journey every day through stories, posts, or videos and title them. For example, 'Day 1 of 21.'
3. Tag @peekfreanswholewheatslices and use the hashtags #21daychallenge and #WholesomeLiving to get noticed and track your progress.
[twl_embed link="https://www.instagram.com/p/Bwe79E2h_9m/"]
Hareem Farooq, Emmad Irfani, Danish Ali, Hina Altaf, Glossips, Abdullah Qureshi, Ramsha Khan have already taken the challenge. Are you ready?
[twl_embed link="https://www.instagram.com/p/BwkFRgunJpn/?utm_source=ig_web_copy_link"][twl_embed link="https://www.instagram.com/p/Bwmhs18nRdR/?utm_source=ig_web_copy_link"][twl_embed link="https://www.instagram.com/p/BwecTgdBnB5/?utm_source=ig_web_copy_link"][twl_embed link="https://www.instagram.com/p/Bwjro3_HCzE/?utm_source=ig_web_copy_link"]