The process of starting to choose a college major, and even scarier, is a slippery slope into an existential crisis. A lot of young people can be insecure about their capabilities, and often, not even know the extent to which they're talented. Being cognisant of both is what helps us decide what we want to do. In such situations, the best of us look around for guidance from professionals and experts. Unfortunately, consulting career counsellors is still an uncommon practice in our part of the world. A professional career counsellor delves into your interests and skills, as well as guides you towards a career path that complements your capabilities and lifestyle. So for all our readers struggling to make a concrete, lasting decision regarding their studies and career, we invited a professional college and career counsellor Alizeh Atif to the Mashion HQ this week. As she answered all your queries one by one, we noted them down. In case you missed the session or need some more details about Alizehs responses, we've got you covered. Head down to see what she had to say!
[twl_embed link="https://www.instagram.com/p/BwWlcDQh_76/"]
1. Three Keys To Picking The Right Major
Which college is right for you? What major is going to get you where you want to be? What career is going to fulfil you? These are all the crucial life decisions we're forced to confront at eighteen, that need to be considered very, very carefully. It shouldn't be about the major that's most 'realistic' or 'recommended,' but which major is right for you. If you're completely sure about your interests, capabilities and passion, then picking the perfect major shouldn't be too much of a journey for you. According to Alizeh, one should keep the following three things in mind when choosing their major: firstly, you should be genuinely interested in it. Secondly, you should be good at it. And lastly, there should be some form of foreseeable scope in that field going forward.
2. Psychology Major: Recipe For Disaster?
A major in psychology allows you to choose from a plethora of career options. There are many subfields and specializations within this broad subject. Psychology includes statistics, organization, clinical study, neuroscience, cognitive, behavioural, social, developmental, and educational study. Our expert also thinks of psychology as a great thing to pursue. She says, "I think psychology opens many doors. If you want to have a corporate route, you can go into HR and marketing. But if you want to take a clinical route, you can go into therapy or even counselling." Discarding the myth that studying psychology negatively affects a persons own mental health Alizeh says, "psychology is about studying human behaviour and as many believe, it does not make you go crazy. In fact, even if there are any such chances, it may reduce them."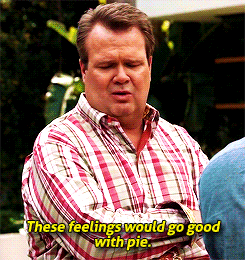 3. Taking A Gap Year Is Normal
With college passing by so fast, and not being able to identify where your interests truly lie in time, more and more students are taking gap years. Years of formal education usually leave students completely burned out. In such a cases, it can be healthier and more beneficial for people to take a gap year and allow themselves enough time to think before picking their majors. According to Alizeh, there's nothing wrong with taking a gap year. Nonetheless, one must be certain about the reason they are taking one, and the purpose behind it. This will help them make the most of it. "As long as you know why you want a gap year, it's perfectly fine and normal; in fact, it's a great idea. Look into community work, skill development or actual internships during the time," she advises.
4. Choosing The Right Career
Picking the right major is directly tied to entering the right career for you, which is what makes the decision so crucial and tricky. Consider your interests, passions, and abilities before taking a decision. If your interests lie in the creative field, a mechanical, technical job may not be the best option for you. Our expert also suggests looking at Holland Codes online for career path insight. "It is a test you can take online, which aligns your interests with possible careers. But along with this, also look at the places which make you feel comfortable, creative and confident, and then decide if that's the right field for you."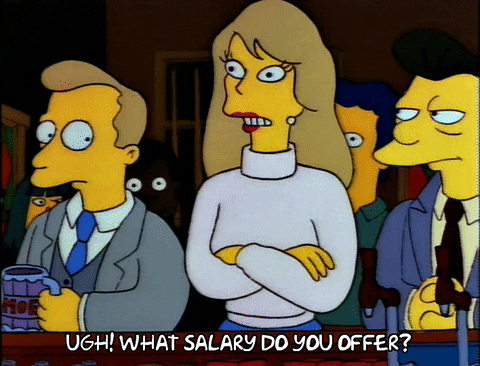 5. Future Of Film in Pakistan
Film studies is, and always has been, a popular academic choice in many parts of the world. But in Pakistan, it's only just started gaining recognition as a viable career option. With a degree in film studies you earn a combination of theoretical and technical skills, which can help you secure a wide range of jobs in creative industries. According to Alizeh, the future of film studies in Pakistan is bright. She claims, "the scope for film in Pakistan is growing. Film as an industry is a government priority and so there's a lot of investment in it. Look at Sharmeen Obaid Chinoy and the way things are going. If you're in this field, totally stay there and develop all kinds of skills you need (to excel)."
6. Pursuing Law For Women In Pakistan
For many decades, law has been a male dominated field in Pakistan. But with time, we have seen a rise in determined women making a name for themselves as lawyers and activists. In fact, some of the best lawyers and judges our country has ever seen were women, such as the late Asma Jahangir and Justice Retd. Nasira Javid Iqbal. Currently, more and more young girls are pursuing law as a career and their work is also being acknowledged worldwide, for instance, Nighat Dad – lawyer and founder of Digital Rights Foundation. According to Alizeh, getting into this field is a great option. She says, "with the way things are going, women are greatly facilitated to carry on with their career in law. Big companies usually hire women in legal matters because they think women have more empathy, which is really important for a career in law."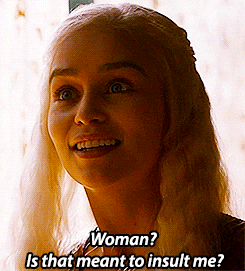 7. The Digital Future 
Digital transformation has been on the agenda of organizations around the world increasingly over the last two decades, as advances in technology continue to make faster leaps and bounds than ever before. Be it the corporate field or the creative one, the focus is shifting towards everything digital. Therefore, the landscape for a lot of careers has also changed. Our expert recommends picking fields and learning skills that can help you keep up with modern technology. Alizeh says, "because of the rise in e-commerce, everything and anything digital is great. So pick up on graphic designing, video editing, adobe premiere and photo editing. You can look up DigiSkills, as they're providing various courses."
8. Nutrition Is A Leading Market
Nutritional sciences may not be a common major, but it's slowly becoming a valuable and profitable profession in Pakistan. A degree in nutritional science can be the sturdy foundation for success in a host of career options, in many areas such as food and nutrition management, public health nutrition, fitness and private consultation. Alizeh also thinks that the profession is gaining popularity in Pakistan and says, "there's an increased demand but there's not enough supply. As everyone is going through a fitness phase and joining the gym, it's great to look into a career in nutrition, because it is becoming a leading market in Pakistan."