It isn't just trends that keep changing in the world of beauty: those are just more of the usual. Contouring, neon eyeshadows, and bold brows are a few of the mainstay looks the decade has popularised. We've seen enough Youtube tutorials about them to be completely familiar with the ideas. What's harder to keep up with are the brand campaigns and influencers who have created brand new words and terms for beauty related things. There's a whole new dictionary of millennial slang that's become a part of our ever day conversation, and it gets larger almost daily. We're struggling to keep up! Here are the six newest words we've learned — did you know them?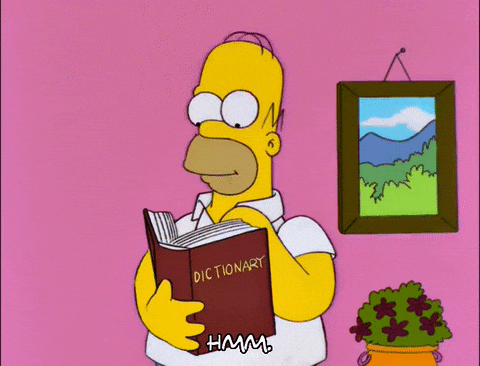 1. Non-Touring
Kim Kardashian pioneered using heavy highlighter and bronzer to emphasise her cheekbones – the world has quickly caught on. It's what we know commonly now as contouring. Since then, she's invented a new phrase: 'non-touring.' It sounds complicated, but it just means to not contour.
2. Tan-Touring
Contouring is usually done with a bronzer or darker shade of foundation, but in this case women are using fake tan. Hence the name, tan-touring. The switch is because fake tan lasts much longer, and works for when you've got a series of busy events lined up. It cuts hours of the get ready process every day!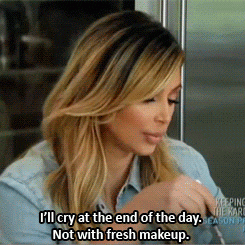 3. Sombre
The ombré style was everywhere for one summer, and then it vanished. We see a few traces of this dwindling trend every now and then, but for the most part, it's been replaced by the sombré. Similar to its counterpart, but instead of dark colours it highlights softer transitional hues.
4. Hun
'Hun' is mostly known as the abbreviation for honey – but like for all things beauty, it isn't what it seems. In beauty language, 'hun' means a half bun. The half up / half down hairstyle is called a hun for short.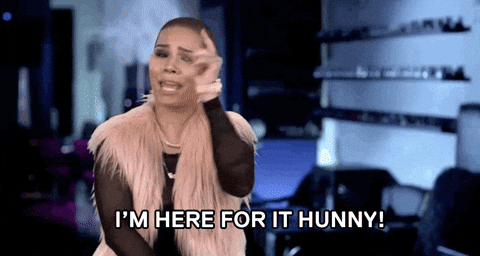 5. Kirakira
The name doesn't give away much, does it? It's used to describe anything that is extra sparkly. The word originated from an app of the same name that was making the rounds a few years ago. It primarily adds starbursts to videos and photos, making them shimmer.
6. Squareletto
Squareletto is such a fun word! We can't stop saying it. The word comes from square and stiletto. The terms is used to describe a nail shape that is super long like stiletto nails, but with squared tips.