Binge watching has become an essential part of our daily routine — it's when we're snuggled in tight at night, with no more work left to do, and no emails left to return. It's bliss. The only issue with binge watching is how good we are at it! It means we rip through a good show as soon as we find it, and then are left with nothing to fill its place. That's why we've compiled this list of shows for you to get into — some are old, others are new, but they're all examples of great TV. Scroll down to see which ones you want to add to your Netflix list next.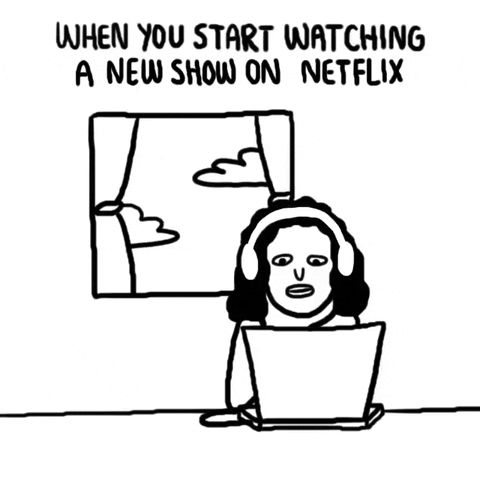 1. Mindhunter
If you are fond of crime and drama shows, then this show about serial killers is right up your alley. Based on the non-fiction book of the same title, this Netflix original series shows Jonathan Groff portraying Holden Ford, a special agent for the FBI in the 1970s who worked for their Serial Crime Unit. He has an unorthodox obsession with serial killers, and interviews them to examine their minds. 
2. The Good Place
The Good Place is a fantasy comedy which revolves around Eleanor Shellstrop, a woman (played by Kristen Bell) who wakes up in the afterlife and finds out she is in heaven or rather, 'The Good Place,' as it's called and is welcomed there by a man named Michael. However, Eleanor knows in her heart that she does not deserve to be in the good place, but the alternative isn't pretty. She tries to hide her less than perfect morality and behaviour, while getting to work on becoming a better person. 
3. The West Wing
The West Wing is a political drama based on fictional President Jed Bartlett and his staff who in his two terms as president fight various political, as well as personal battles. This show is a classic and has earned it's place as one of the most riveting political television shows of its time. 
4. The Crown
If the history and life of the royals fascinates you, then The Crown should be the next thing you play. Apparently the most expensive series made by Netflix, this drama charts the life of Queen Elizabeth II, her rise from princess to queen, and her marriage with Prince Philip. 
5. Sense8
Sense8 is a science fiction drama and is based on the story of eight individuals from around the world. They find out that they are physically linked to each other's mind and experience whatever the other feels. This intriguing, mile a minute series will keep you hooked till the end. 
6. Unbreakable Kimmy Schmidt
This absurd, unexpected sitcom is based on 29-year-old woman Kimmy, who after being held captive for fifteen years moves to New York and begins her life as an adult. Her journey discovering the modern world with an admirable, but sometimes misguided enthusiasm will keep you entertained.