Women's rights are human rights. And the day to celebrate that spirit is 8th March — International Women's Day. It's just around the corner.
Spearheaded by Sheema Kermani, the Aurat March celebrates not just one day, but has come to symbolize the struggles women from all social spheres experience. The march has evolved into a platform for all women to join forces, demand more rights and call for an end to violence.
The most memorable aspect of the Aurat March are the powerful posters that marchers hold up to express themselves. From humorous and quirky, to politically charged, these posters catch your attention, and demand a reaction.
We at Mashion decided we wanted to make a statement too. And what better way to make that statement than through art? We sat down with our creative team, and put together these posters to address the issues that matter most to us, and we wanted to share them with you. These posters are for anyone, and everyone, and can be downloaded and printed.
See you at the Aurat March!
1. Meri Izzat, Meri Marzi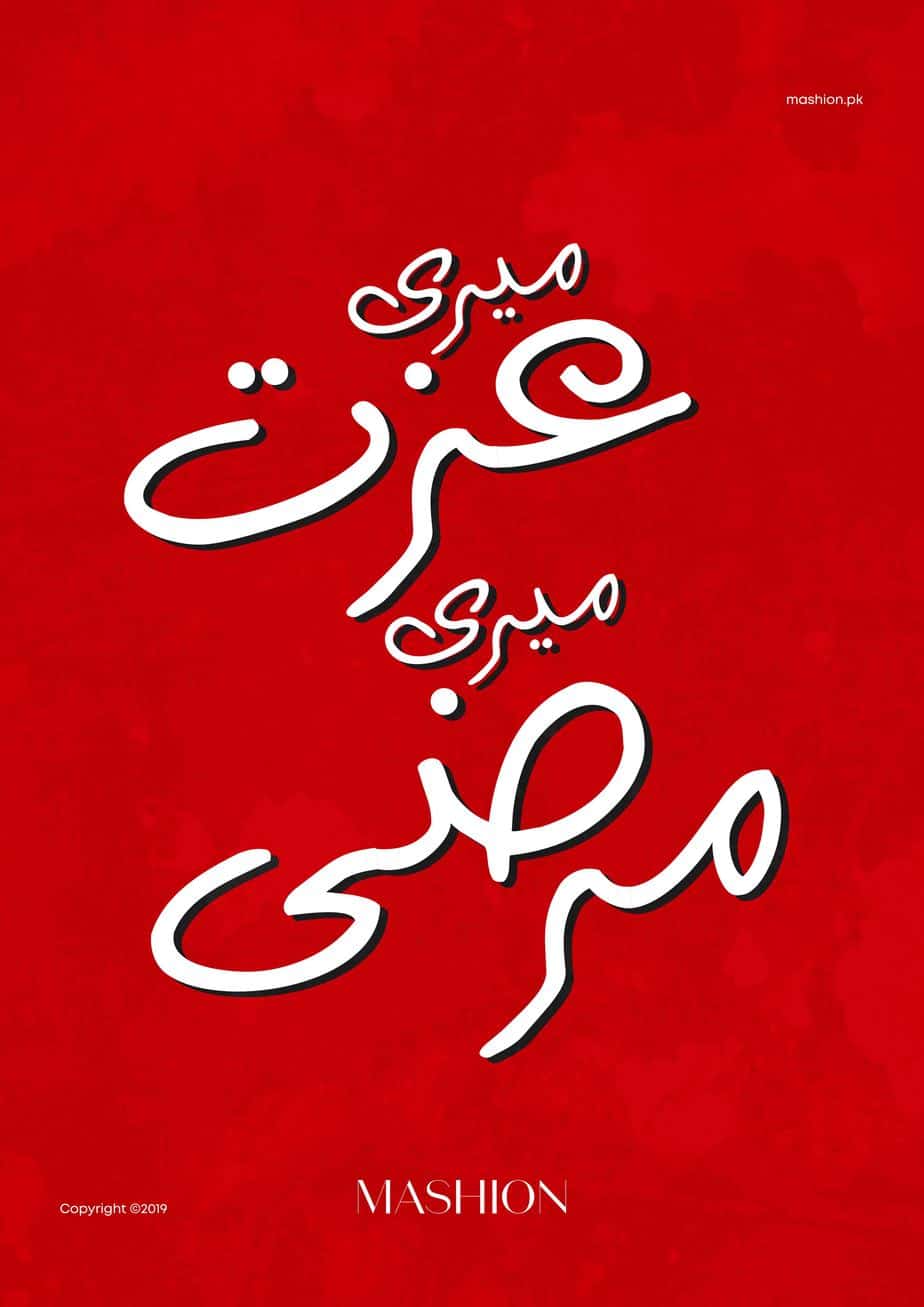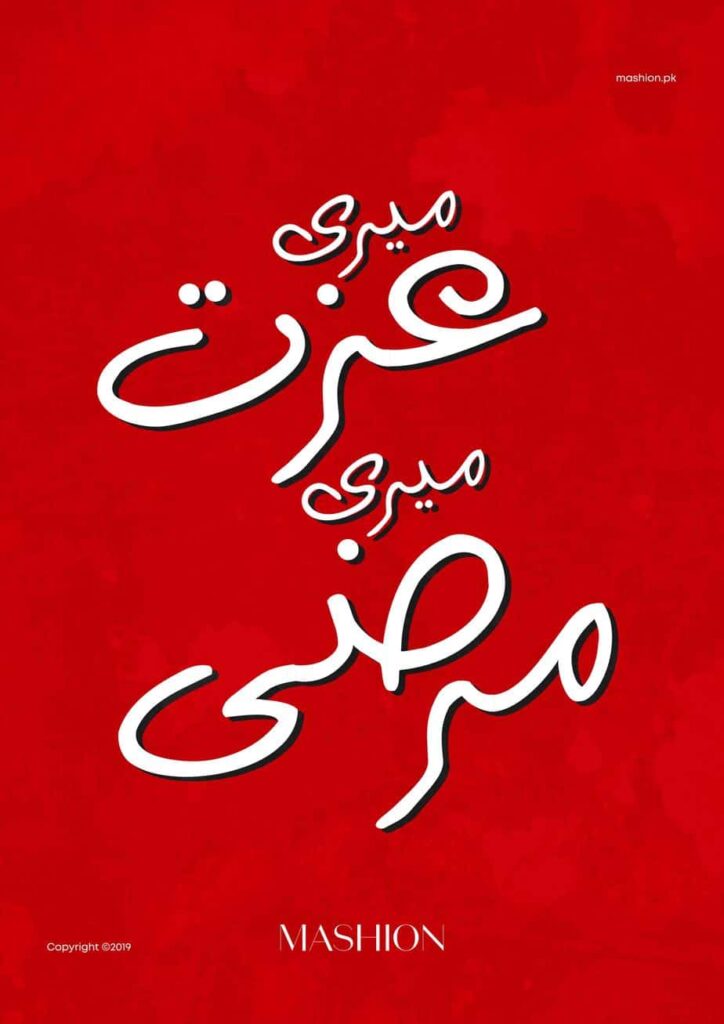 2. Cut The Face Out So You Can Hold It Up To Yours!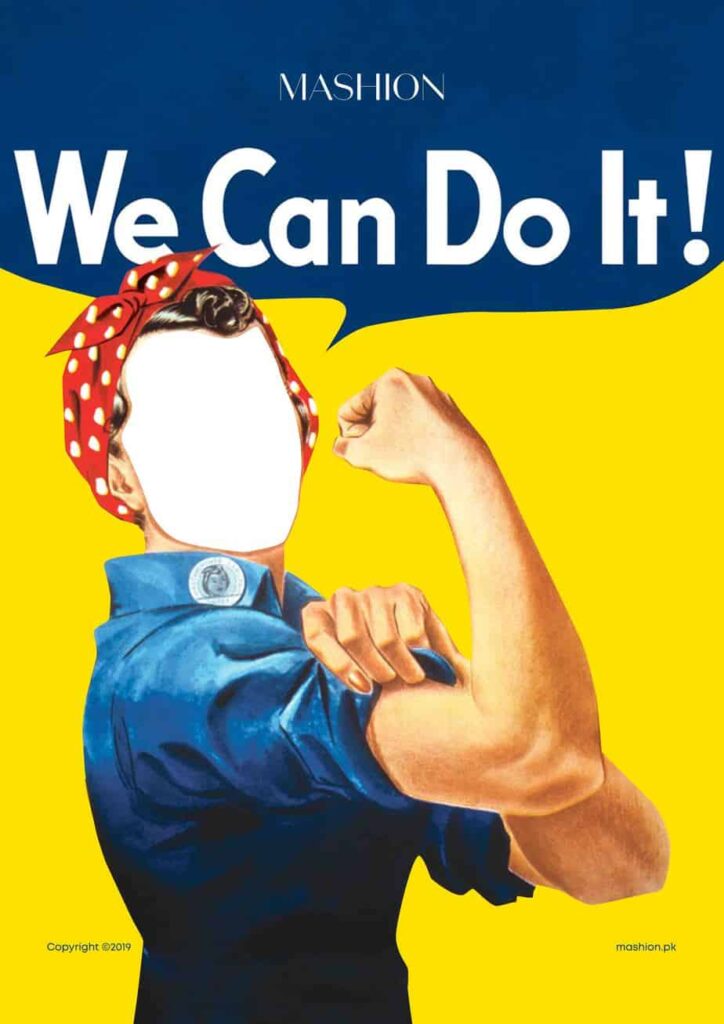 3. Himmat – E- Aurat, Toh Maddad – E – Khuda
4. Merey Haqooq, Mera Haq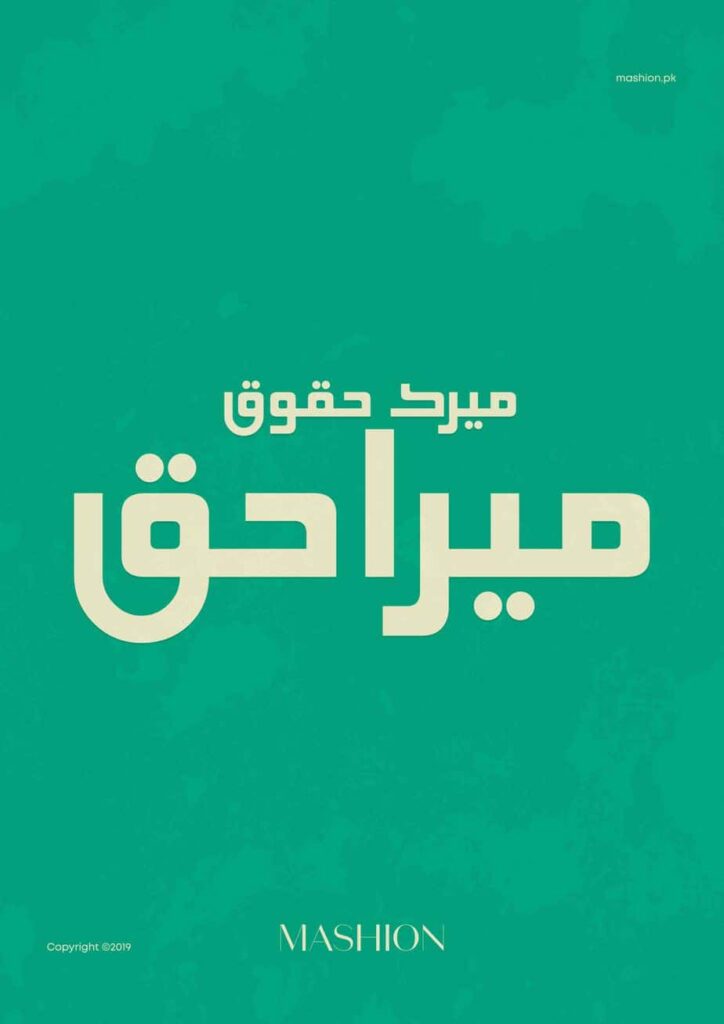 5. The Kind Of Sign We Wish We Could Hold Up Every Day