When travelling isn't in the cards — kids to take care of, work to get done, budgets to abide by, the next best thing is fantasising about it. Don't just rely on your imagination. We've got the Instagram accounts that have traversed the glove for you, and taken the most surreal pictures along the way. Here are the travel accounts that'll tide you over until you can finally book a ticket!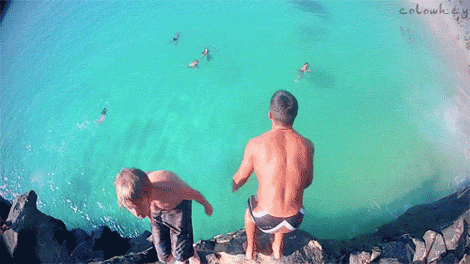 1. Wonderful Places
10 million followers isn't playing around – that's the equivalent of the population of a small country. That's got to be indicative of something. As the name suggests, you can expect some fairytale shots of the world on this feed. 
[twl_embed link="https://www.instagram.com/p/BhKdcIjFHcW/?taken-by=wonderful_places"]
2. Pretty Cities of Instagram
If your cup of tea is florals and dainty details, this account should be on your radar. It's a collection of the prettiest cities around the world, their cobblestone streets, and peaceful cafes. You will immediately fall in love with the photos on this feed. 
[twl_embed link="https://www.instagram.com/p/BeyLKOknN0Z/?taken-by=theprettycities"]
3. Murad And Nataly Osman
This travel couple has made a name for themselves taking beautiful pictures. Murad and Nataly Osman of #FollowMeTo are actual goals. There's no way you haven't seen gorgeous photos of them in the most exotic places, with their iconic hand holding pose. More than just travel, they also give us fashion and relationship inspo.
[twl_embed link="https://www.instagram.com/p/BaEv3jQHK-M/?taken-by=muradosmann"]
4. Beautiful Destinations
There's a reason this account has over 10 million followers. It captures the beauty of the world in the most creative way, and shows us the most stunning aspects of each country: from different cuisines and hotels, to landmarks and festivals. You really need to check them out!
[twl_embed link="https://www.instagram.com/p/BhDIjz2Bn4g/?taken-by=beautifuldestinations"]
5. Earthpix
This feed sums up all the greatest travel shots on Instagram. Iconic landmarks, beautiful beaches, and magnificent mountains. This handle has everything you would want to see from a travel-gram!
[twl_embed link="https://www.instagram.com/p/BhQyG9ul3zG/?taken-by=earthpix"]