Female singers have always proudly represented our country globally. From Noor Jehan's iconic melodies, to Quratulain Balouch singing with Jason Derulo for the 2018 Coca-Cola World Cup anthem. The current crop of female singers especially are creating spellbinding music, and enriching the industry with constant innovation. Whether pop music or soulful blues, these girls lead the charge in every genre. Here are the trailblazers on our radar!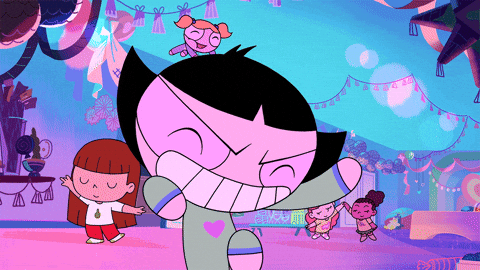 1. Zeb Bangash
Here voice was made for singing romantic songs. Zeb Bangash is arguably amongst the most prolific female vocalists in Pakistan currently. The multilingual songs she's sung on Coke Studio, have won her prestigious accolades, and her heart warming OSTs have established her as a household favourite. There's something bewitching about her voice, and listeners can't help but be transfixed!
Recommended Songs: Paimona, Dil Pagla, Aaja Re Moray Saiyaan, Diyar-e-Dil, Kya Khayal Hai
[twl_embed link="https://www.instagram.com/p/BtFnH3mgwSm/"]
2. Meesha Shafi
Meesha Shafi carved her name into the pop and rock scene of Pakistan as a legend back when it was largely dominated by men. We first saw this bold beauty as the lead singer of a rock band, but it was her standout performance in the blockbuster song Jugni that really transformed her into the global sensation we've been obsessed with ever since. 
Recommended Songs: Alif Allah Chambey Di Booty, Bijli Aaye Ya Na Aaye, Aaya Laariye
[twl_embed link="https://www.instagram.com/p/BszaWnbHo2Z/"]
3. Quratulain Balouch
If it wasn't for Quratulain Balouch's voice, Woh Humsafar Tha wouldn't have become the iconic song it has. Since then, she's proved her powerhouse vocals can be attached to romantic numbers, sad songs, or upbeat dance numbers to play at your mehendi, and be massive hits regardless of genre. 
Recommended Songs: Akhiyaan Nu Ren Dey, Tere Naal Mai Laiyaan, Saaiyaan, Bewafaiyaan
[twl_embed link="https://www.instagram.com/p/BkLc3XsHakP/"]
4. Zoe Viccaji
As someone who's given conventional Pakistani music a contemporary twist, Zoe Viccaji has been a revelation to the countries music industry. Her smooth vocals took our breath away in Mera Bichra Yar, which she sang in collaboration with Strings. Her melodic prowess makes the listener lean in closer, hanging onto her every word. Her music is perfect for unwinding to. 
Recommended Songs: Ishq Kinara, Dunya Ju Baso, Phir Mili Tanhai, Jind Jaan
[twl_embed link="https://www.instagram.com/p/Bqu1xkphGAN/"]
5. Aima Baig
She came, she sang, she conquered. Aima Baig is an artiste in the true meaning of the word. Her unique singing style and voice effortlessly pull off any genre. From her catchy dance numbers to upbeat Coke Studio tracks, there's a little something everyone will like.
Recommended Songs: Kalabaaz Dil, Baazi, Kaif O Suroor, Be Fiqriyan
[twl_embed link="https://www.instagram.com/p/Bs7-994gA5n/"]
6. Momina Mustehsan
The Coke studio sensation rose to fame with Afreen Afreen, which she sang alongside the legendary Rahat Fateh Ali Khan. Since then, she's become a prominent name in the music industry to say the least. She's no stranger to both acclaim and criticism for certain covers, but what endears us to her is how she takes both in her stride, and never stops providing us with good music to jam to.
Recommended Songs: Tera Woh Pyaar, Pee Jaun, Main Raasta, Jee Liya
[twl_embed link="https://www.instagram.com/p/BqNI3gNnPdc/"]
7. Natasha Baig
She's been compared to all the greats — from being referred to as the next Abida Parveen, to the female Ali Azmat, Natasha Baig has garnered widespread appreciation for her style of singing. The vocalist has been singing for quite some time now, but she shot to fame this year with her Coke Studio performance for Iqbal's Kalaam Shikwa. Her captivating voice and stage presence reel in fans, and if her current reputation is any indicator, she's headed for big things.
Recommended Songs: Bulleya Bulleya, Ya Maula, Ho Mian, Kesaria
[twl_embed link="https://www.instagram.com/p/BtOVZ_En1yv/"]