Our recent discovery is actually a centuries-old favourite: goat's milk. Made famous by Egyptian queen Cleopatra, who used for its numerous benefits — the kind every modern-day beauty aficionado should be at the receiving end of too. Specifically, it's the anti-ageing properties it promises that have contributed to its recent claim to fame. Goat's milk can delay signs of ageing — dullness, wrinkles, sagging. Its extra nourishing quality makes it the perfect skincare ingredient, which anyone can use regardless of their skin type as well. Here's everything you need to know about this underrated, magical ingredient!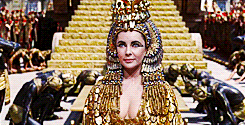 Why Trust Goat Milk For Skin?
The beauty world's new found obsession with goat's milk isn't all that random when you consider how good it is for you. It's regarded as much better than regular cows milk because the former is richer in essential fatty acids and triglycerides. These essential fatty acids have a pH level closer to that of humans, which cows don't. This makes it easier for the skin to absorb. Goat's milk also contains minerals like selenium and vitamins — mainly vitamin A in large quantities – the most vital vitamin for anyone's skin. Like most other milk, goat's milk is also loaded with lactic acid, an alpha hydroxy acid (AHA). It gently exfoliates, helps reduce sallowness and spots (which are signs of ageing), and increases the skins ability to retain moisture.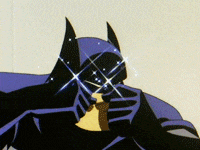 How Often Can It Be Used?
As often as you want! It's natural, so you won't damage your skin by using it too frequently. Remember to buy hormone free goats milk, and you're in the clear. You can even use it in your daily shower! The magical milk nourishing power isn't just limited to leaving you with healthier brighter skin, but also deeply moisturises. With repeated use, you can even say goodbye to your skin lotion. 
Is It Only Good For Skin?
Goat's milk can be multipurpose if you want it to be, so feel free to use it on your hair as well. It's equally beneficial. Like the rest of your body, your hair also needs to have a normal pH level to remain healthy. If you don't need any more convincing, here are the different ways you can incorporate goats milk into your everyday beauty routine!
1. Use It As A Face Wash
Replace your regular face wash with goat's milk for glowing skin! It makes for a great cleanser thanks to its antibacterial properties, which are especially beneficial for acne-prone skin. Pro tip: don't forget to remove your makeup before applying!
2. Use It As A Face Mask
If every other commercial face mask has failed you, maybe it's time to give goat's milk a try. Use this recipe: mix one tablespoon of goats milk with four tablespoons of oatmeal, and sprinkle some nutmeg powder in as well (go easy with it if you haven't used it before). Mix well and apply normally for 15 – 20 minutes! 
3. Use It As A Scrub
If using goat's milk alone doesn't sound that appealing to you, try combining it with other ingredients! Make your own scrub by adding the milk to other ingredients which are packed with vitamins and nutrients, like ground coffee or sugar — just remember, the secondary ingredients should suit your skin type too.
4. Use It As A Shampoo
Replace your shampoo with goat's milk to nourish your hair naturally, and follow it up with the conditioner of your choice, or light hair oil. Goat's milk is particularly great for curly hair since curlier hair is more prone to being dry and frizzy. Commercial shampoos can sometimes be too harsh and acidic, which lead to more dryness, or even breakage. Goat's milk is gentler and extremely nourishing and keeps your hair moisturised from root to tip.