Films are an alternative reality where fairytales come true, magic exists, and our problems fade into background noise. It's the characters that make a storyline come alive, but sometimes the best movies are the ones with the most far off locations. A foreign, unfamiliar setting can easily take centre stage when you're already suffering from a little wanderlust. Movies are one of the best ways to travel the world and discover the most exotic locations on Earth, without actually leaving the confines of your bed. These six movies and their equally exciting stories let us explore various corners of the world.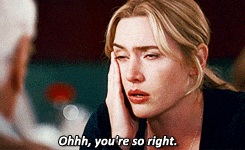 1. The Holiday
The best way to deal with a bad break up is to stay in bed, order a mountain of food, binge watch your favourite shows and maybe cry a little. It's tried and tested. In 'The Holiday,' Kate Winslet and Cameron Diaz depart from the usual and show us how to escape a breakup by swapping their homes for a week. One lives in a small hamlet in England, and the other in a glamorous mansion in LA. Ostensibly, they shouldn't have anything in common — but their differences are anything but a deterrent to them healing from heartbreak. They take us on a journey to two beautiful cities – Los Angeles and Surrey, and you get to experience them both right at home. 
2. Jawani Phir Nahi Ani 2
A story that could rival Crazy Rich Asians itself, this ensemble cast stars in the highest-grossing Pakistani film worldwide. It takes us from Karachi to Istanbul, and from Istanbul to Dubai. The mile-a-minute story follows the ridiculous exploits of three friends and one brother-in-law, all on the run from gangsters — but in the pursuit of love. Fahad Mustafa and Humayun Saeed lead this film, with stars like Kubra Khan, Sarwat Gillani and Mawra Hocane by their sides.
3. Janaan
You don't have to leave Pakistan for a vacation at all, and Janaan proves that. This film about family, love and cultural values takes us on a journey to the stunning valleys of Swat and perfectly captures its beauty. Fun fact: did you know Swat is also known as the Switzerland of the East?
4. Zindagi Na Milegi Dobara
Travelling is all about the company you keep, and there's no one better to explore the world with than your best friends! This movie perfectly captures the essence of going on a trip with your oldest, closest friends; pushing yourself to try new things. In this film four best friends explore the breathtaking landscapes of the ever-so-beautiful Spain, and experience the full, sometimes risky, spectrum of colours the cities have to offer. Zindagi Na Milegi Dobara will have you on TripAdvisor moments after its ended, planning a trip of your own.
5. Tamasha
Corsica was like the undiscovered gem of France before this film came out, and now it's at the top of our travel bucket list. The leading characters of the film are played by Ranbir Kapoor and Deepika Padukone who take us through the bustling city, explore the stunning Gothic and Renaissance architecture and walk along endless, sapphire coastlines for all our viewing pleasure. If you're an adventurer, then this is the movie for you!
6. Chalay Thay Saath
Chalay Thay Saath is a coming of age film about a doctor named Resham (Syra Shehroz). We follow her up north into the Gilgit-Baltistan region on a journey of self-discovery with her friends. Set against the backdrop of lush green valleys and high snow-capped mountaintops, this film is a tourists delight, taking each viewer into the heart of Hunza. More than that, it also depicts the cross border love story between a Pakistani woman and a Chinese man. This film celebrates different cultures intersecting in the best way and likewise highlights the best that Pakistan has to offer in terms of scenery.