Everyone likes dressing up for fun nights out — accessorising, layering, and playing with colours is every girl's secret hobby. Having said that, constantly putting up with rigid, structured jumpsuits, full faces of makeup and long nights in heels can get old super fast. Nothing can ever take the place of a comfortable tee in our hearts. Whether it's an old basic tee or a cool graphic one, t-shirts are the safe go-to that never let you down. They don't have to be boring though! You can dress up a casual tee in so many easy ways. If you're tired of the standard, boring jeans and tee combo, then it may be time to update your style.
1. With A Pleated Skirt
Skirts are incredibly feminine garments. Take them a step further by picking a vibrant, pleated one. Tuck your t-shirt into your pleated skirt, and there you have it – the perfect look for a day out!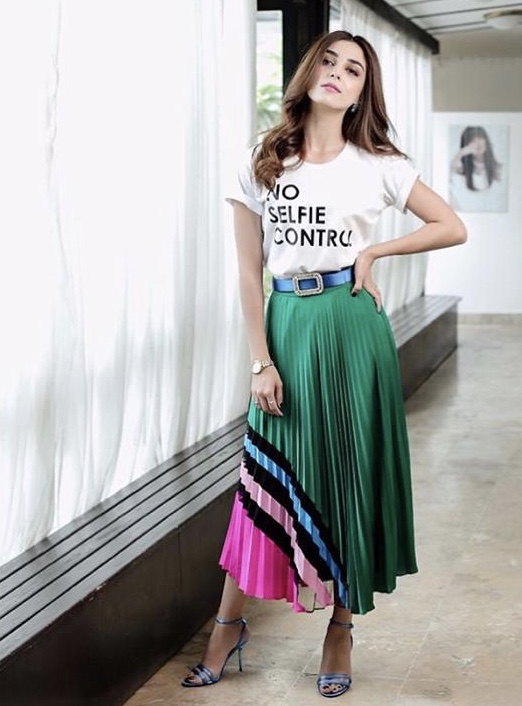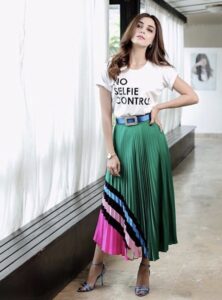 2. With A Bold Pantsuit
Striking the right balance between professional and stylish can be hard. For the boss ladies that want to do both at work, make a statement with a bold pantsuit. A white t-shirt paired with a power suit and red lips: you'll be unstoppable!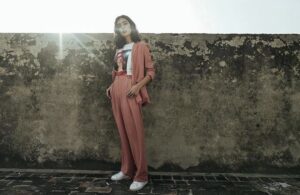 3. With A Statement Blazer
If pantsuits aren't your thing, you can still rock a t-shirt to work — try a tee under a trendy blazer. For a more colourful look, layer a plain tee with a blazer in a loud colour rather than plain black.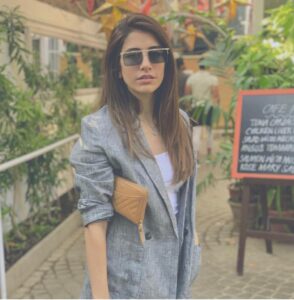 4. With Cool Culottes
Karachi's short winter is almost over, and our love for breezy culottes is making its way back into our closets. A basic tee with a pair of cool culottes makes for a perfect look for a sunny day.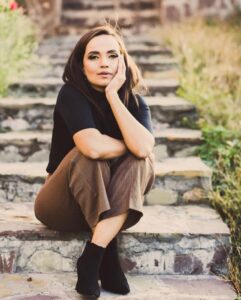 5. With A Bright Scarf
The easiest way to instantly add oomph to any outfit is by styling it with a scarf. Pair a t-shirt with your favourite jeans, and wrap a bright, festive scarf around your neck for an easy, fun look.