If you're guilty of spending hours every day looking at home decor boards on Pinterest but never actually end up making any changes to your house — say aye! It's easy for a boldly patterned throw pillow to contrast with your wallpaper, or for the sleek settee, you love to look odd against a vintage cabinet. The average eye knows something is wrong, but can't quite figure out what. The expert eye can immediately distinguish what is wrong, though. It's never just one new feature that makes the whole look of a room, but tons of tiny details which contribute to the bigger picture. We know consulting a designer to revamp your space can be a bit heavy on the pocket, but that doesn't mean you can't take their advice and do it yourself. We got the brain behind the luxury home décor brand Address, Saba Pervez Dada, to come in and tell us her secret tricks of the trade. She shared some seriously useful design tips, and we noted them down furiously. If you missed the session, here's all that you need to know!
1. Your Coffee Table Needs Attention
A perfectly styled coffee table can take your room from mediocre to pulled together and elegant. Don't just think of it as a surface to rest your mugs and feet on — give it a makeover and add oomph to the entire room. When styling your coffee table, you'll want to stay practical. Saba recommends picking pieces that match the shape of the table.  You can accessorise it with striking accessories such as pebbles, planters, candles, or books and magazines. Some slight bling always works well too. She further suggests taking inspiration from her favourite interior designers, Kelly Hoppen and Jonathan Adler.
2. The Secret To A Spacious Room
Decorating a small room is a real challenge. The wrong sized piece of furniture, or one extra chair can make the space feel congested.  However, with the right design techniques, it's possible to fool the eye and make your room appear much more spacious than they are. Adding mirrors, using lighter colours, and extra lighting can make a world of difference. Saba explained to us how these little tricks can make a room feel bigger than it actually is. She says adding mirrors to a room is the best way to make it feel larger. Mirrors can make a room brighter during the day, as well as night, by reflecting both natural and artificial lights. The ideal place to set a mirror is near a window to reflect the outdoor light that flows in. You can opt for mirrored walls or cabinet doors. Along with this, she suggests swapping big seaters with ottomans, and backless chair which you can store under consoles to save space. You can also check out some extra tricks to make your small room more spacious here.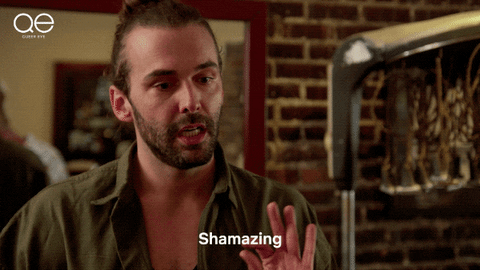 3. The Ideal Bedroom
Your bedroom is the most sacred space in your entire house. It needs to be comfortable, while also reflecting your personality. One thing to always remember while decorating your bedroom – it's the sole, entirely personal space in your whole home, and the decorating should reflect your needs, personality, and temperament. Our expert swears by this rule too. "It (the bedroom) should reflect the clients personality. Keep it warm and cosy, and include some natural elements like sunlight and plants." If your bedroom is a mess, here are some decoration mistakes you might be making.
4. The Go-To Colour Schemes
A complementary colour scheme can brighten up even the dullest of rooms. This is why choosing a colour palette is the most essential part of interior designing, but also where it's easiest to go wrong. It is always better to stick to cooler shades and avoid going too dark, as lighter shades make the space airy and look larger. Traditional neutrals, classic monochromes and pretty pastels always work wonders in decorating a living room or bedroom. According to Saba, nothing can beat monochromes. She says, "Monochromes are timeless! Other than that, use a lot of neutrals combined with different textures – taupe and greys paired with an accent colour like aubergine or burgundy. Blush pink with neutrals, or mustard with cemented walls always work!"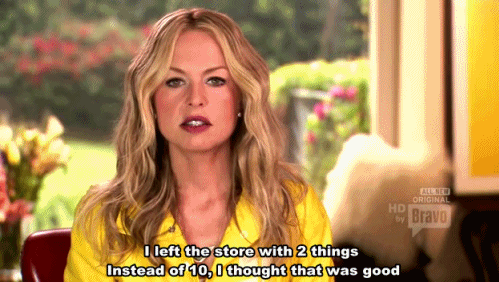 5. The Deadly Colour Combo
As much as the right colours can enhance a space, the wrong ones can be a complete disaster. You might want to have fun with colours, which is fine, but there are a few colour combos you should stay away from entirely. That's why picking two hues to pair together is the toughest part of decorating your place. Warm tones with cool ones, dark with dark, and bold with bright are all a big no! According to Saba, sandy tones and taupe don't work together at all either. She also says, as a rule of thumb, to use colours roughly within the same colour family in all your rooms.
6. Pick The Right Plants
Plants can easily change the ambiance of a room, enhance the aesthetic appearance, and add colour to complement any décor. Maintaining them can be a bit tricky, though. What if your interior space doesn't receive a lot of natural light, or you're not sure whether the big potted plants you invested in need extra special attention? It's better to opt for fuss free plants. Saba recommends going for King Palm, as they grow really well indoors, and take up a lot of space with their height.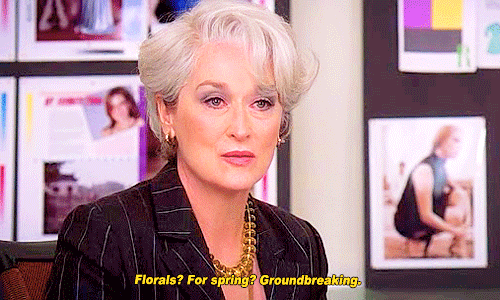 7. Wallpapers Are Here To Stay
From the soft, floral wallpapers in our grandparents' living rooms to the bright ones featuring quotes in our childhood bedrooms – wallpapers have always been an integral part of interior design. They can add instant colour, depth, and texture to any interior space. Whether you want to keep your space subtle or make a bold statement – you can always rely on a wallpaper to do the job. If you thought they're out of fashion, then you're wrong — our expert assures us wallpapers are still in for 2019; in fact, they're a timeless staple in any home. She said, "adding wallpaper is a great way to introduce colour, texture, or pattern to a plain space. If chosen well, it adds a lot of character to the space and is also cost effective!"
8. What's In A Carpet?
Carpets are the heart of any room. It's what ties everything together — a room is incomplete without a carpet. They add a cosy touch to the space, and can take a room from standard to luxurious. Saba is a big fan of carpets and calls them an essential. She says, "a room is incomplete without a carpet: it just looks like a furniture showroom without one."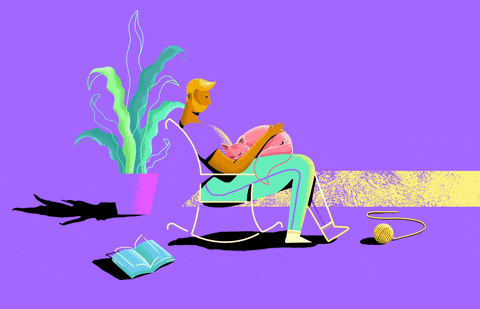 9. Bring On The Bling
A little bit of bling never hurt anyone. This rule doesn't just apply to fashion, but interior decoration as well. You don't necessarily have to go OTT, but adding a few shiny showpieces, gilt frames and metallic accessories are enough to perk up your otherwise somber room. According to our expert, the best way to introduce some bling to your space is by adding brass. She suggests using brass accent pieces. You can opt for brass panelling, accessories, or even furniture with brass detailing.
10. Style Doesn't Have To Be Expensive
Decorating your house well isn't dependent on how much money you spend! Especially when it comes to adding artwork, you don't necessarily have to break the bank by buying from a high end gallery. What matters most is how much you like what you're buying. When accessorising your home on a budget, Saba recommends checking out less costly photographers, and surfing the internet for new artists selling prints. She says, "find cool photographers that won't cost you an arm and a leg! Otherwise you can also find a large number of digital artists online, or explore local up and coming artists."