Trends change by the month, and old classics get makeovers. There's nothing more classic than the shalwar though. These cotton pants are part of our national dress, and you'll find them everywhere you go. It's as basic as a staple can get — but also extremely versatile. From at home lounge wear, to chic casual, and even formal. With the passage of time we've seen it adapted regionally and by designers. Patiala, ghair, and even tulip: shalwars come in all shapes and sizes. Lets have a look at how our favourite fashionistas are donning them these days.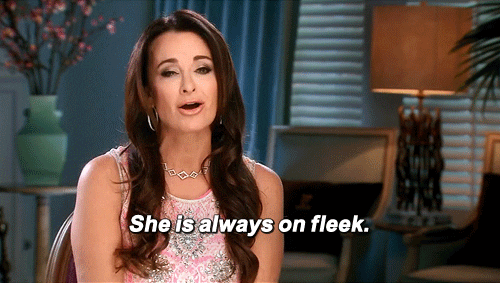 1. Maya Ali
The gorgeous Maya Ali channelled her inner desi girl in this matching bright red shalwar kameez, paired with a white chaddar. She went for an embroidered shalwar to add a bit of flair for a dressier look.
[twl_embed link="https://www.instagram.com/p/BkK8s5qHOrw/?hl=en&taken-by=official_mayaali"]
2. Mawra Hocane
Mawra Hocane is one actress we always look to when it comes to notes on fashion and trends. She gave the classic shalwar a completely new look. She opted for a plain white cropped one, and paired it with a luminous golden shirt. Perhaps contemporary shalwars are the next big thing?
[twl_embed link="https://www.instagram.com/p/BkEweX1gGHq/?hl=en&taken-by=mawrellous"]
3. Alyzeh Gabol
When it comes to comfort nothing can ever beat a shalwar! Alyzeh Gabols look is proof. The supermodel showed us how we can rock this classic piece in a laid back but chic way. She wore a white shalwar with a short and smart kurta, paired with cool shades. Now you know what to wear the next time you're just hanging out, but don't want to make too much of an effort.
[twl_embed link="https://www.instagram.com/p/Bje00UbHb3T/?hl=en&taken-by=alyzehgabol"]
4. Sana Javed
An all-white look featuring traditional shalwar kameez – how could it not look elegant? The stunning Sana Javed rocked a minimal yet statement making look as she wore a simple white shalwar kameez, giving the outfit a more traditional touch by pairing it with lovely jhumkas and khussas.
[twl_embed link="https://www.instagram.com/p/BkNq6L7Hkui/?taken-by=sanajaved.official"]
5. Amna Baber
Who could be better than a supermodel to take style cues from? Amna Baber wore a trendy tulip shalwar with a fancy kurta, and paired it with red flats. A look appropriate for a casual brunch or even a formal dinner!
[twl_embed link="https://www.instagram.com/p/BiL4ucQl54j/?hl=en&taken-by=amnababer"]