This year introduced us to some extraordinary beauty trends, and some unexpected, swoon-worthy hair colours. 2018 has come to an end, but thankfully, some of our favourite trends are standing the test of time and are here to stay. If you still haven't tried them, do it now! After all, new year, new you.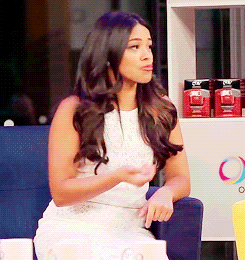 1. Crimson Red
This gorgeous shade is all set to rule the game next year too. If you weren't amongst the boss babes who flaunted fiery crimson hair last year, you've still got time. Opting for this deep red colour may seem like a risky choice, but trust us, you won't regret it. It's liberating and fun!
[twl_embed link="https://www.instagram.com/p/BqssqFshPGf/"]
2. Lilac
If you think pastels are a thing of the past – think again! One of the loveliest pastel shades, lilac is still a favourite for some top hair colourists. It's fun, it's feminine, and not a basic colour like light pink or blue. A brighter tone of lilac will be the go-to hair colour this year for girls that want to experiment with their look. Thanks to its colour-correcting blue undertones, the shade is pretty easy to rock and adds a natural glow to your skin. 
[twl_embed link="https://www.instagram.com/p/BpYHtKyBJgr/"]
3. Smokey Pink
Spring 2018 was all about millennial pink. From the ramps to the streets, this colour was everywhere. Not much is changing this year, as pink is still very much a favourite — but this time around we will be seeing an upgraded version of the shade: smokey pink. The hue is soft with cool undertones, and works with all skin tones! We're 100% sure this colour is going to make major waves this year.
[twl_embed link="https://www.instagram.com/p/BinizD3jssA/"]
4. Jet Black
This classic hair colour made a huge comeback last year, and it isn't going anywhere. Rich, jet-black hair has been a favourite amongst celebrities and influencers all over. For many it's a simple, subtle change, but it creates a dramatic impact. It adds depth to your features, enhances them, and adds mystery to your aura. Sport it with the right haircut and get ready to steal the show.
[twl_embed link="https://www.instagram.com/p/Bq3bcVPgZ6o/"]
5. Cold Brew
This coffee inspired hair trend isn't what you think! It's got cold in the name, but it's the hottest hair shade for brunettes to rock this year. This idea warms up brown hair by adding dimension and depth with red and mahogany highlights. This is the best alternative for those who aren't ready to go full red just yet.
[twl_embed link="https://www.instagram.com/p/BmZA78yl9p8/"]
6. Bright Hair
If you're planning on going bold with your hair, there's no right time — you just have to make the jump! Opt for a bright shade like pink or blue, both of which are popular these days.
[twl_embed link="https://www.instagram.com/p/BoraLv7g9Gs/"]
7. Platinum
Made iconic by Kim Kardashian, platinum hair has since been ruling the beauty world. As per our predictions, an upgraded version of the shade – icy blonde – will be seen in 2019. If you're looking forward to a complete transformation, then platinum blonde is the colour you want to go with.
[twl_embed link="https://www.instagram.com/p/Bp-wgjiit4o/"]