The anxiety of public speaking is real. So much so that Psychology Today claims the average person ranks the fear of public speaking higher than that of death. But there are ways you can overcome this fear. Anushe K. Pagnier, the founder of Speak Up – an educational centre that helps children build their public speaking skills was at Mashion HQ this week. She answered your queries, we noted them down, but in case you missed the session – we've got you covered!
The Ingredients Of Impact
Whether you're speaking in front of a huge crowd or in a class with few people, your aim should be to make an impact. No matter how good your content is, if you fail to deliver it in an impactful way, the audience will take nothing from it. Anushe says, your tone and the way you deliver your thoughts is more important than the content. "Knowing when to pause for dramatic effect, pacing back and forth and making eye contact with the audience are all good ways to make an impact." Pro tip: Before giving a talk, record and hear yourself to observe your speed, enunciation of words and tone of speech.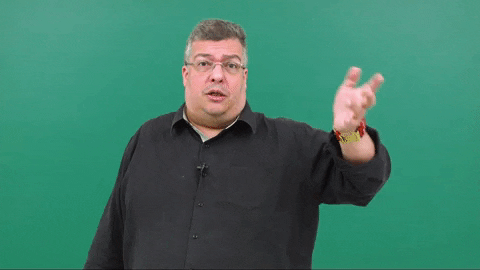 No Question Is Silly
The key to learning is to ask questions. Unless you ask, you don't know. This not only applies to children sitting in classrooms but adults too! Anushe explains hesitancy as the fear of making mistakes. She says, "One of the reasons people are afraid to ask questions, is because they are afraid to make mistakes." Replace your fear of making mistakes with curiosity. Think about what would happen if you do ask this question. Practice a quick imaginary conversation in your head. "Embrace the unknown. Nobody is always right and once you accept that, you'll be confident enough to ask questions," she adds.
Be Aware Of Your Emotions
One of the world's greatest performers, Elvis Presley once said, "I go through it (jitters) in every show. It's a new crowd out there, a new audience, and they haven't seen us before. So it's got to be like the first time we go on." The point? Getting an adrenaline rush before appearing or speaking in front of a crowd is totally normal. It's a human, biochemical reaction to being the centre of attention. However, what you need to tap into is whether you are nervous or excited. According to Anushe, many people mistake excitement for nervousness. "A little bit of fear is always good because it motivates you to do better. As a speaker, your job is to be aware of your emotions, as that's how you can tackle them."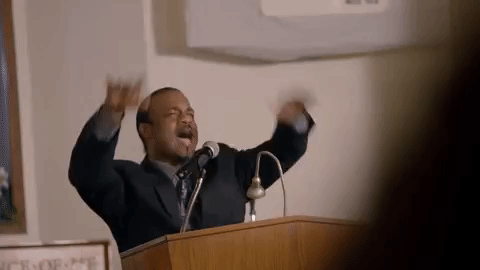 Tips For Good Debating Skills
When debating, one thing that's even more important than content and strategy is your style. Certain elements of style such as your speed, volume and the arrogance in your tone, affect how you sound and look when debating. To perfect your debating style and skills, our expert shares her go-to tip. She suggests practising the speech while walking with your hands on your hips and feet facing forward. Doing this for two minutes will drop your cortisol levels – the hormone released in response to fear or stress by the adrenal glands.
Being An Introvert Is Not An Obstacle
It's a myth that extroverts are good public speakers and introverts aren't. By overcoming your fears, examining your excuses and staying focused, it is possible to develop the confidence one needs to speak on stage."There is no certain personality type that does better than the other. It ultimately depends on what you think of yourself and what you project," says Anushe. A prime example of an introvert and a great public speaker is Barack Obama – the former US president.
Fun fact: Some of the world's most influential people (and greatest speakers) who are also introverts include: Barack Obama, Hilary Clinton, Meryl Streep, and Mark Zuckerberg to name a few.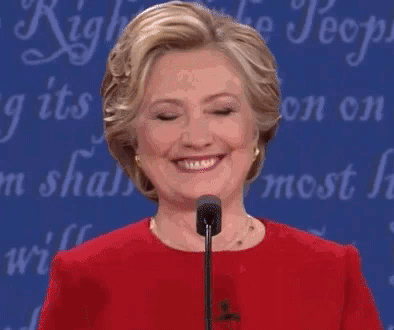 Exposure Is Key To Avoiding Fear
Fear is arguably the greatest enemy of confidence and success. It often overrides a person's intelligence and hinders in achieving goals. Certain fears such as that of failure, rejection, making mistakes, public speaking, expressing your opinion or asking questions are usually hard to discover yet have a great influence on one's life. The only way to get rid of them is to face them. In order to do this, Anushe suggests figuring out the possible outcomes of the situation. Based on these, you can prepare your responses accordingly. "I think the best way to avoid fear is exposure," she says.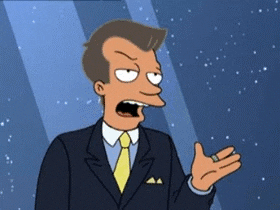 Breathe To Tackle Panic Attacks
It is important to know that a panic attack is different from an anxiety attack, and both are treated differently. Panic attacks can be sudden and overpowering. They are usually associated with fear, anxiety, high-stress levels and excessive worrying. A rapid heartbeat, shortness of breath, and dizziness are some symptoms of a panic attack. As they are sudden, they can possibly occur minutes before you need to make an appearance. The best way to control them last minute is by breathing. Anushe says the easiest way to tackle any form of stress or anxiety is to start breathing. "Breathe at least ten times before you speak and visualise yourself doing well." Read more about panic attacks here.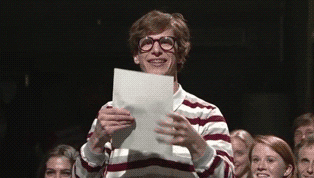 Importance Of Being Passionate
There are various techniques that can help you become a good public speaker. However, in the end, it all comes down to passion. You've got to reach people through communication, and for that you need passion. If you're passionate about something, it shows in your emotions and body language. An audience won't trust or be touched by someone until they see them get emotional – angry, sad or happy. "It is important to be able to connect with your audience. Find something about the subject matter that appeals to you," she says.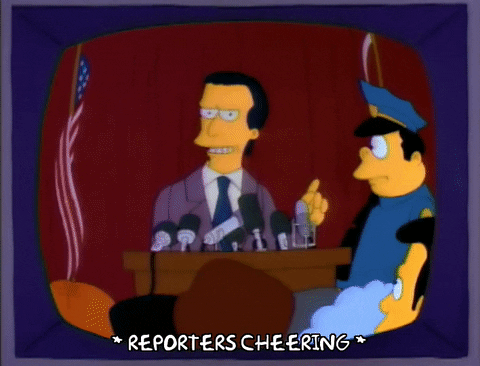 Practice Makes A Man Perfect
In order to improve your vocabulary or command over any language, practice is all you need. Expose yourself as much as possible to the language by talking to people who are good at it. If interacting with people is not your thing, you can even opt for online videos. If you have trouble pronouncing a particular word, ask someone to repeat it or record it on your phone and listen to it repeatedly. Anushe swears by the importance of practice, and also recommends getting help from Google for pronunciations.
Show Yourself Some Compassion
Believing in oneself is the first step toward becoming a confident person. You don't have to be good at everything – nobody is. Don't let the negative voices in your head influence you. It is equally important to know your weakness and strengths. "See yourself for what you are – both, good and bad. Once you do, show yourself some compassion," Anushe says.