All of us have damaged our make-up products unintentionally at some point or the other. More often than not, right after we discover that some serious damage has been done, we cry hysterically because we don't know how to survive without our favourite lipstick. If you've found yourself in a similar situation, save these hacks now.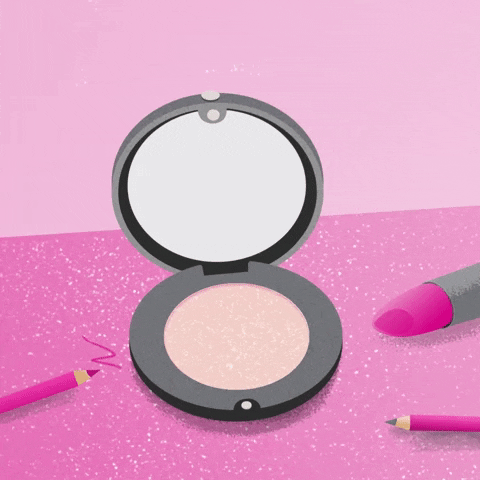 Lipsticks
To revive your favourite lip colour, take the broken piece in between two fingers (don't use too much pressure), grab a lighter and melt the bottom of the lipstick. It should take a few seconds for it to get sticky, then immediately after, fix the broken piece back into your tube. Then use the lighter to melt the lipstick around the broken edge to completely fuse it back together. Now put the lip colour in the fridge for about an hour – you should have a brand new product in your hands.
Dry Nail Polish Bottles
We all do this, but brushing off excess polish onto the rim of nail polish bottles causes the polish to get stuck to the top and harden, making it almost impossible to open those bottles again. If you find yourself in such a situation, take a bowl of hot water and hold your nail polish upside down in it for a minute. Then tie a rubber band around the top for a stronger grip and twist it. Voila!
Powder products: blushes, eye shadows, bronzers, face powders
To protect your powder products that come in a solid cake format, make makeup wipes your best friend. Make sure all the broken pieces are in the case. Next take either a thick make-up brush or a spoon and mash the product up entirely. You should be left with nothing but powder. Then take a makeup wipe and using your finger start pushing down on the makeup wipe. Continue squeezing until you don't feel any lumps or free bits of the powder. You may require another wipe if your broken powder is too full. Clean up the edges of your palette and wait for it to dry. You'll find your powder product looking brand new!