Move over Dubai, Doha is about to become the Middle East's next big destination. The up-and-coming city is full of style, adventure and luxury. And the best part? It's just under a two-hour flight from anywhere in Pakistan. Here's our complete guide to making the most of what the city has to offer – even if you only have 48 hours in the city!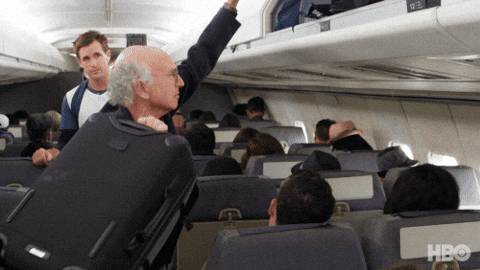 Where To Stay:
Steal: The Grand Hyatt Doha is a luxurious property with fine dining restaurants, a private beach, two pools and a spa. The hotel is truly stunning and guarantees a comfortable stay. A famed hotel chain around the world, the Grand Hyatt will certainly not disappoint!
Average price: PKR 17,000
To book now, click here
Splurge: The stunning St. Regis Doha is touted to be one of the world's best hotels – not difficult to see why. The luxury hotel boasts an exclusive private beach, signature spa and personal butler service. Their breakfast is simply divine, decadent and delicious all at once, a definite try even if you're not staying here.
Average price: PKR 31,000
To book now, click here
Day 1:
10am – 4pm: Desert Safari
The desert safari is a totally unique experience. Aboard your luxury 4×4 vehicle, the steep sand dunes make the drive across the desert to the sea a breathtaking event. Once you're there, dune bashing is the way to go if you're a thrill seeker. Fair warning: Your local Qatari guide will do his best to scare the living daylights out of you.
Most tours end with a Bedouin-style barbeque – the most authentic Qatari lunch, perfect for your first day in Doha. If you have more time you can go for the full day or overnight adventure.
To book now, click here
[twl_embed link="https://www.instagram.com/p/Bd8KmBBBq7o/?taken-by=tarunthukral"]
4pm – 7pm: Souq Waqif
One of the most popular tourist spots, Souq Waqif is an energetic marketplace. Here you can shop for anything from perfume, rugs, clothing, food, tea and even spices. You can even hold a real falcon! Even if you don't plan on shopping, just seeing this authentic market will give you a true feel of the city. If you want to take a break, stop at one of the many shisha restaurants for some karak.
7pm-10pm: The Pearl
Named 'The Pearl' because it was built on one of Qatar's major pearl diving sites, here you will find high-end shopping, restaurants, cafes and yachts. It's a lovely place to dine, socialise or simply enjoy a stroll along the marina. If you're hungry for Latin American food, we recommend Toro Toro at the Kempinski. If you're into Mediterranean food, hit up Sawa also located at the Kempinski. And if you're craving Turkish food, Hasan Kolcuoglu is a must-try.
Toro Toro; +974 4035 5101
Sawa; +974 4035 5011
Hasan Kolcuglu; +974 4039 4531
Day 2:
12pm-3pm: The Corniche
For an unobstructed view of Doha's skyline, hop on a dhow. You can enjoy a delicious Qatari meal while taking in the city's fascinating skyline. The most amazing thing about this tour is experiencing everything Doha has to offer all at once: desert, sea and skyscrapers. A walk along the Corniche is also another gorgeous way to spend a late afternoon.
Tip: Haggle with the boatmen!
3pm – 5pm: Museum of Islamic Art
A trip to Doha isn't complete without visiting the world-renowned Museum of Islamic Art, curating more than 14 centuries of art and artefacts from every corner of the Islamic world. Situated just off the Corniche, the museum looks like it's floating on water from some angles. The museum was designed by famed Chinese architect I M Pei (who created the Louvre's glass pavilion). The terrace on the top floor of the museum also offers one of the best views of Doha.
5pm-8pm: Villaggio Mall
Villaggio is a shopping mall located on the west side of Doha. As the name suggests, the theme is all Italy so get ready to experience stores designed as little homes and a canal right in the middle of the mall complete with gondolas. This is the mall to go to for a dose of truly chic retail therapy, as you will find all the big brands and designers here. Villaggio also houses a food court, ice rink, movie theatre, a theme park, a bowling alley and a cinema.
[twl_embed link="https://www.instagram.com/p/BjSpEmZFv0B/?tagged=villagiomall"]
8pm-11pm: Chapati & Karak
If you're not hungry enough to have a full meal at one of the exquisite restaurants in Doha, one thing you must try before leaving is Chapati & Karak. Similar to our very own Chaiwala trend, the menu at the cafe offers a variety of tea and breads of various flavours. Though the café now has a branch in London, visit the one in Doha while you're there for a truly authentic experience!
Chapati & Karak; +974 4408 1408