If you're anything like us, you probably agree that Netflix coming to Pakistan was one of the greatest things to happen in recent times. Ok, well maybe not the greatest but it certainly helps us cope with all the not so great things happening around us. So call your girl gang over, and get ready to binge-watch our picks for the perfect girls night in!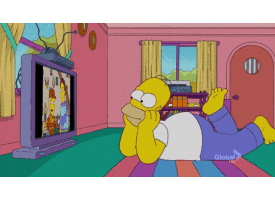 Andaaz Apna Apna
Broke with no concrete plans for the future, two young men discover that a stunning heiress lives nearby and try to charm her into marriage. A cult classic Bollywood flick, watch this film if you're in the mood for some old school Aamir Khan and Salman Khan comedy.
Starring: Aamir Khan, Salman Khan, Raveena Tandon, Karishma Kapoor, Paresh Rawal
Director: Rajkumar Santoshi
Fun Fact: When this film originally released in 1994, it was a box office disaster and went onto achieving a cult status when it was re-released on video and home movies.
Clueless
Meddlesome Beverly Hills high school student Cher gets more than she bargained for when she gives a fashion-challenged student a makeover.
Starring: Alicia Silverstone, Stacey Dash, Brittany Murphy
Creator: Amy Heckerling
Fun Fact: There are reportedly 53 different kinds of plaid seen throughout the movie, with Cher wearing seven of them. Also, Cher's character had 60 costume changes throughout the movie!
Ho Mann Jahaan
A story of three friends who share experiences, a passion for music and aspire for fame. The film is a reflection of the struggle between individuals seeking to exercise free will but also attracted to conformity. Parents impose restrictions and dictate terms, because they love their child but at times don't understand them.
Starring: Mahira Khan, Adeel Hussain, Sheheryar Munawar, Sonya Jehan
Director: Asim Raza
Fun Fact: Mahira Khan is our favourite, forever – there is no denying that – but a lesser known fact is the actor learnt how to drive on the sets of Ho Mann Jahaan, to shoot a special sequence!
Jab We Met
Changing fortunes await a wealthy but dejected industrialist when he meets a spirited chatterbox on a train in this breezy romantic comedy. If you haven't seen this yet – you're seriously missing out! And in case you have seen it (possibly 100 times) this is definitely the kind of film you can watch over and over again!
Starring: Kareena Kapoor Khan, Shahid Kapoor
Director: Imtiaz Ali
Fun Fact: The original choice for the two lead characters was actually Bobby Deol and Ayesha Takia. Hard to imagine anyone else other than Kareena Kapoor Khan playing Geet though right?
Janaan
After 11 years in Canada, young Meena returns to her native Pakistan for a family wedding and becomes romantically entangled with an adopted cousin. This one's got all the eye candy you need to keep you going in Bilal Ashraf, Armeena Rana Khan and Ali Rehman.
Stars: Armeena Rana Khan, Bilal Ashraf and Ali Rehman Khan, Hania Aamir, Usman Mukhtar
Director: Azfar Jafri
Fun Fact: This film not only launched the career of Pakistan's current sensation Hania Aamir, but it is also co-produced by the talented Hareem Farooq. Talk about a star-studded cast and crew!
Wrong No.
Two identical strangers pursue their respective dreams after exchanging lives and getting out from under the thumb of their controlling loved ones. This Pakistani flick is a treat to watch – we'd even go far as saying it's the funniest Pakistani movie on Netflix.
Starring: Javed Sheikh, Danish Taimoor, Janita Asma
Director: Yasir Nawaz
Fun Fact: Wrong No marked the debut of TV host and former musician Nadeem Jaffri and TV drama actors Danish Nawaz, Janita Asma and Sohai Ali Abro.