Ramadan is a time that's all about self-reflection, self-improvement and a time to completely devote yourself to Allah and His teachings. It's also a time of helping others, giving Zakat and doing whatever you can to help those less fortunate than you! And charity and donation is a huge part of that. But we can understand that's it's not always easy to figure out which cause or organization to support during this time. And while we wish we could support all organizations, here is a list of 11 organizations that do amazing work and could use your help!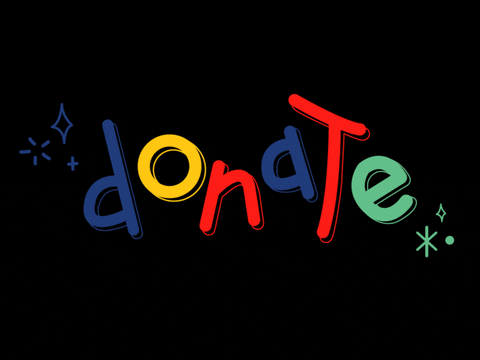 Maidan
It's an unfortunate reality that the literacy rate of is a low 59 percent! Given that most of our countries issues can be solved by increasing this literacy rate, it's amazing to see so many organizations working tirelessly to tackle this problem. One such organization is Maidan. Founded by Misbah Choudhry as her thesis project, Maidan has made tremendous strides in improving the country's literacy rate. One of their projects is Taleem Ghar, where street children and those from low-income communities receive education till Grade 5 in one year! Donating to Maidan has the power to shape the youth of country and change the way we live and definitely a worthy cause!
Karachi Down Syndrome Program
It pains us to see the lack of resources and opportunities there are for people that don't fit society's mould of what's considered "normal." People that have learning or physical disabilities should not be made to feel like they cannot be a part of society. That's exactly what KDSP strives to do for people with Down Syndrome! They work with people with Down Syndrome to help them navigate society and unleash their potential. They work with families to provide them with support, spread awareness, provide them with better healthcare and help develop their skills! They even provide workshops and training sessions, which Mashion Staffers had the opportunity to attend, to spread awareness about the intricacies of Down Syndrome. This organization is truly worthy of your Zakat!
Rizq
One of the main teachings of fasting is to learn and understand how those less fortunate than us feel and go through. There are thousands of people in our country that struggle to make ends meet on a daily basis and often don't have enough food to feed their families. While we only fast for a month, there are people who have to go through this all their lives. Rizq is an organization that was started by three brothers inspired by their mother, who used to feed as many people as she could every day. They recognized their privilege and decided to start Rizq, which strives to end world hunger. Donors have the option to donate a single iftar meal, an entire daig for up to 70 people, give a family ration or donate whatever they can. Remember, even the smallest donation can make a big difference!
Akhuwat's Khawajasira Support Program
Pakistan still has a long way to go when it comes to recongizing marginalized communities and giving them equal opportunity. But Akhuwat's Khawajasira Support Program hopes to change that! They hope to integrate the Khawajasira community into mainstream society by providing them with income supplement and giving them their own identity, dignity and self-esteem so they can become self-sufficient! Through this program, Akhuwat has worked with companies such as Unilever Pakistan to become a champion of transgender rights and give them job opportunities. And with your support, they can overcome many more obstacles!
Pakistan Children's Heart Foundation
We know that all the Pakistani expats abroad are just as eager to help the people of their country as those who are in the country. And having organizations such as PCHFNA, the Pakistan Children's Heart Foundation North America, serve as a facilitator is a huge help! PCHFNA is an non-profit organization based in America that works to support programs, initiatives and projects in Pakistan to spread awareness of Congenital Heart Disease (CHD) in Pakistan. Their various projects include providing patients with treatment, building a non-profit research institution as well as advocating for CHD patients. Along with donating, you can also become a volunteer!
SOS Children's Village
Children are the future of the world, there's no doubt about that. But when there are children in the world who have lost their parents and families, they are left with no one to guide them. This is where SOS Children's Village steps in! They strive to provide as close of a natural home for children as they can, giving them love and care, security, higher education and job-training. Their vision is to have these children develop their full potential and give them a sense of confidence and a boost of self-esteem!
Ujala Center
In order to make our world a better place to live, we need to start with making our society a much more inclusive one. This can only happen when everyone, irrespective of their learning and physical abilities, can be given equal opportunity in all aspects of life. Ujala is a School for Children with Special Abilities and Vocational Training Center, founded by the Parents Voice Association. They have become home to around 80 children, providing them with education and teaching skills, focusing on giving them a holistic experience that will help them throughout their life!
Dar Ul Sukun
Dar Ul Sukun started as a care home for children with disabilities but has now grown into a large network providing compassion and care to all those who need it. They now also have a rehabilitation center, a center for older people and a home for socially-displaced girls! The organization has been synonymous with the excellent care they provide to all their residents. We especially love how they've expanded to provide care for a large group of people, making this a worthy organization to support!
Aman Foundation
The inequality in our country when it comes to accessible healthcare and education is unfortunate, to say the least! As citizens of the country, every single person in Pakistan, irrespective of their economic status, should have access to these fundamental resources. The Aman Foundation has become well known for the impact they are making in transforming the lives and empowering the people of Pakistan! They offer a variety of services within healthcare, including telehealth services and rescue services. They also have an Aman Tech program that offers vocational training to equip people with the skills they need to compete in the national, and international, job market. If you want to help make a difference in somebody's life, getting involved with Aman Foundation is the way to go!
Justajoo
The joy you can give someone by just lending a helping hand once is incomporable! Eight years ago, Justajoo started distributing food packages in Lahore and they never stopped. Started by four college students in Lahore, Justajoo was founded on the belief that smiles are distributed evenly between the self-sustaining and the deprived. Every Ramadan, Justajoo distributes a Box of Happiness, which includes milk, tea, an array of basic spices and grains, salt, sugar, rice and other essentials, to people in need. You can help by donating a box that will help feed a family in the most underprivileged areas of Pakistan!
Indus Hospital
The past year has put a huge strain on hospitals and healthcare workers around the world, but especially in Pakistan where the healthcare system is already struggling. That's why donating to a hospital, especially in these troubled times, is a worthy cause to support! Indus Hospital works on a great philosophy; they are able to treat patients from lower income households for free based on the donations they get! That's why it's extremely important to donate – because it can actually save someone's life!