In what has been the longest year of our life (thank you, global pandemic), seasons have flown by! Just as we started heading into winter, it's already time for summer. And while we wish we could cling on to those chilly nights for a little while longer, we have to brace ourselves – summer is upon us! But summer doesn't have to be all bad. There are ways to make sure you have comfortable and breezy summer. Here are 10 things that'll get you ready for that summer lovin'!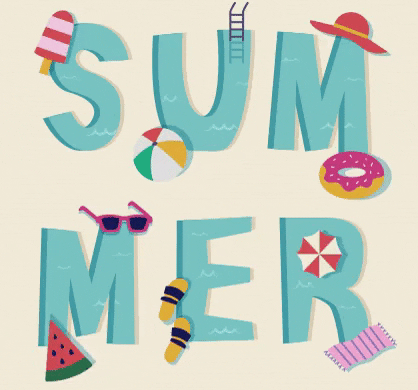 A Breezy Net Shirt
Comfortable clothes are key in the summer. The worst feeling is when you have a fancy event to go to and your clothes end up sticking to you all night! We can guarantee that that won't happen in the breezy net shirt from Ideas Pret. It's the right amount of festive, with asymmetrical embroidered details. The pastel pink helps with the heat and will ensure you feel cool and light at all times!
Stylish Slides
Sandals are the only way to go when it comes to summer shoes. These two-toned slides from Sulafah are all the rage and bang on trend. Plus, they're the perfect way to show off your summer pedicure! The best part is that they're a neutral and will go with literally any outfit – Eastern or Western – or any colour. Versatility for the win!
Cooling Bed Sheets
Summer nights can get really suffocating – especially with how unpredictable the electricity can be in our parts. But none of that will be an issue in these Eucalyptus Tencel sheets from The Linen Company! They are literally designed to help you have a cool and comfortable night's sleep. The combination of Eucalyptus Tencel and BCI Cotton makes the fabric super soft and ultra breathable. With these, you'll sleep like a baby!
A Minimalistic Woven Bench
While the sun's heat can become unbearable, nothing beats a summer breeze! That refreshing gust of wind is like a breath of fresh air on summer days – literally. To best enjoy that, we highly recommend lounging on this woven bench from Sketch. Place it outdoors on your balcony or in the garden under a shade and just lay back and enjoy the peaceful breeze. And if it gets too hot outside, you can always bring it indoors and enjoy the AC breeze instead!
A Strong Sunscreen
If there's one thing you have to have at all times, but especially in summer, it's a good sunscreen. We can't stress this enough, but we still will. Sunscreen is the product that will make or break your skin! The Unseen Sunscreen by Supergoop, a cult favourite around the world, is easily available at Glamure and is an absolute game-changer. It's completely invisible, won't clog your pores and will work beautifully with your makeup. Trust us, sunscreens as good as this are hard to find so get it ASAP!
A Healing Water Bottle
Staying hydrated during the summer months is a no-brainer. But what if you could go the extra step and stay hydrated while also healing and cleansing your body! This crystal-insert water bottle, available at Amazon, is designed to add an extra boost of goodness to your daily water intake. We love the pink crystal, which promotes heart and lung health and is known to make the user cheerful, but you could choose from a variety of options. At the end of the day, you get some great hydration and a gorgeous bottle with some pretty good vibes – that's pretty good deal!
Brightening Vit C Serum
Having the right skincare for summer is very important! And if it isn't already on your beauty shelf, a Vitamin C serum, like this Sunday Riley from Soorat, is a must-have. Not only does Vitamin C help brighten and even your skin tone, it also acts as a second line of defence against harmful UVA rays from the sun – first being sunscreen. If there's one skincare product you should invest in, it's this!
An Elegant Chikankari Suit
You can't go wrong with chikankari when it comes to traditional Eastern wear, whether it's summer or winter. But this beautiful white chikankari three-piece from Image had us swooning the minute we saw it! Everyone knows how much Mashion loves it's white kurtas and this is no different. It's perfect for a summer day, basking in the sunshine. You could wear it to a family lunch or to run errands or for literally any occasion because that's how versatile it is. Do you still need convincing?
Embroidered Peshawari Chappals
Speaking of tradition, we love all the traditional jootis we have in Pakistan. But nothing beats the Peshawari chappal! These embroidered ones from Jooti Shooti have stolen our hearts. The vibrant and quirky lovebirds design on a gold silk base makes it the perfect for shoe for when you want to stand out. Pair them with an all black shalwar kurta or with cut-off jeans and a white tee so that they really stand out!
A Desktop Fan
Can you believe that it's been over a year and this pandemic is still not over! And we know just how tiring it is to be stuck at home, whether you're working from home or studying. To make the Zoom meetings and online classes a little better in the summer months, we recommend getting a desk fan like this one from Mumuso. It's small enough to fit on your desk and that cool breeze as your bogged down with work will definitely be a welcome reprieve. Plus, the pink hot air balloon design is too cute to pass up!