Summer is here in full force and we all know what that means – summer sales! Now is the best time to get your hands on all your wishlist items. And since we're still living in COVID-19 times, online sales are the way to go. After all, who doesn't love getting presents in the mail? We definitely do so here our 10 items that we're adding to our cart!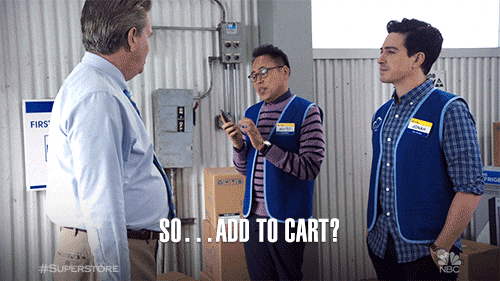 Black Is Back
A classic black kurta is a must-have in any closet and this elegant embroidered kurta from Image is perfect for any occasion! The white and black combination never goes out of style and even in summer, this shirt is lightweight enough for an evening in. Plus, it's 30 percent off and definitely worth it!
Green Dream
If you're looking for a modern and sophisticated shirt, this green kurti from Ideas Pret is perfect for you! The rich green tones and the vibrant multi-coloured dupatta will make this ensemble a sure-fire hit. Whether for a work meeting or brunch with friends, this look is sure to set you apart – and it's 40 percent off so it won't make a dent in your wallet. Win-win!
All White Everything
It's no secret that we at Mashion love our white kurtas – and with good reason! They're versatile, go with almost anything and are perfect in every season, especially summer. That's why we love this pure white chikankari kurta from Sana Safinaz. The net sleeve detail and floral embroidery gives this piece an extra bit of oomph – without the hefty price tag! The shirt is also 30 percent off and that should be reason enough to get it ASAP.
Bejewelled Blue
Summer calls for brightly painted nails and fun sandals, and nothing says fun like these blinged-out sandals from Miaasa! They're a deep navy hue – one that will go with almost every colour combination – and they're versatile enough to be paired with Eastern or Western looks. Style them with an all white ensemble for the blue to really pop out. Bonus: These are a steal at almost 50 percent off!
Pastel Nights
Zara Shahjahan is known for their quintessentially Pakistani outfits that embody our culture and are super stylish as well! This pastel-hued shalwar kameez is perfect for summer and the soft shades remind us of a delectable cone of soft serve ice cream in the sweltering heat. If we haven't convinced you, let the 15 percent discount be the reason you bag this ensemble right away!
In The Jungle
Finding the perfect pair of work pants for the summer can be a struggle. But Sapphire West has made that so much easier with their collection. Our top pick is this 35 percent off pair of khaki pants. They're an essential in anyone's work wardrobe and will go with everything. And the belt detailing makes this piece super trendy and chic!
Brown Basics
Finding that one perfect brown sandal that's both comfortable and stylish, and will go with everything you own, is near impossible. That's what we thought too until we saw this Aldo sandal that's a whopping 50 percent off. It's that one closet staple everyone should have, especially for the summer months and this one is practically a steal – so get your hands on it right away!
Blue My Mind
We love the flexibility unstitched fabric gives us and Al Karam is one of our go-to's for high quality material. This denim printed material is a great way to express your inner fashionista however you please! Whether you opt for a Western or Eastern cut, this cool blue is perfect for the summer months – and it doesn't hurt that it's half off.
Breezy Days
Summer months call for loose shirts and breezy shalwars. Generation always has a wide array of funky prints, such as this white and pink shalwar. It's versatile enough to be paired with a variety of colours but also add an element of fun to your outfit! Pair it with a bright pink shirt and khussas for a totally desi look – one that doesn't dent your wallet either!
Lightning Strikes
To be quite honest, dressing up in the summer is a pain but sometimes an occasion pops up and you have no choice. To make life easier, we picked this grey embroidered three-piece from Khaadi. The cool tone will help you beat the heat and the chiffon fabric will make sure you feel light and free. The intricate embroidery will make this a big hit at any function you may have to attend in the post-Covid world (fingers crossed!). Plus, it has a 30% discount! It's a no brainer, really.