As we celebrate International Women's Day in Pakistan and across the globe, we dedicate this day to all the strong, amazing women we know and are inspired by every day. Unfortunately due to the pandemic, many of us are wary of celebrating and collectively coming together, so for all the women (and men!) staying at home today, we have compiled a list of the top ten films everyone should watch today!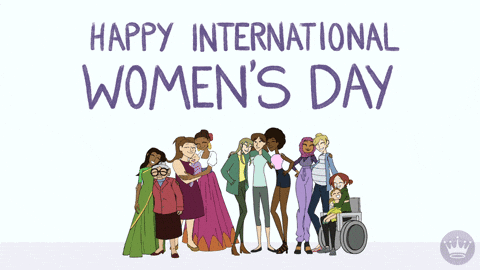 Legally Blonde
Elle Woods, a stereotypical "girly girl" defies all stereotypes as she heads to Harvard Law School after her boyfriend leaves her for someone smarter. Woods proves herself and her ambition in a character that's fun, bold and confident.
Queen
A honeymoon without a husband? Yes, it's possible. In this uplifting film, Kangana Ranaut plays a traditional Indian girl who jets off to her honeymoon destination despite the cancellation of her wedding. This foreign city allows Ranaut to rediscover herself and adapt to a new environment in a foreign land.
Dukhtar
In this thriller/drama based in Pakistan, a brave mother takes her children and escapes on the night of her daughter's forced child marriage to a tribal leader. The pressure and struggle of such customs is predominant in many areas across Pakistan and this movie does well in raising awareness of this immoral norm.
Dangal
In this female empowering film, Aamir Khan – father of four girls – begins training two of his eldest daughters in the sport of wrestling to reach international levels of competition. Beyond sport, this film highlights gender equality, family relationships and passion through an emotional yet amusing filter.
I Feel Pretty
If you're looking for a confidence boosting, uplifting romantic-comedy – look no further! Amy Schumer's brilliant performance in this film defies the idea of conventional beauty standards and redefines the superficial concept of beauty.
Moana
In this animated, family-friendly adventure themed Disney film, the young protagonist Moana, is a courageous, voyage enthusiast who sets sail on a mission to save her hometown. On this journey she encounters several ups and downs, but finds her way to discover her own identity and her ancestors along the way.
Pink
Starring Taapsee Pannu and the legendary, Amitabh Bachchan, Pannu gives a tremendous performance in her lead role fighting against sexual harassment and abuse. This film depicts the strength and courage of a woman standing up for her rights, and fighting for herself in a predominantly patriarchal society.
Sitara (Short Film)
Award winning director Sharmeen Obaid Chinoy, released this animated short film highlighting a young girl's dreams of becoming a pilot. Unfortunately the norms of the society she is raised in do not allow the same opportunities for both genders. It touches upon social issues of child marriage and inequality, as a means to raise awareness of the injustices millions of young girls face today.
English Vinglish
This heart-warming and eye-opening film depicts the struggle of an Indian housewife in her own home as she is ridiculed for her inability to speak English. Despite her exceptional role as a wife and mother, she is mocked by her educated daughter and husband, consequently fueling her desire to pursue English classes. Sridevi's brilliant role in this film depicts how a simple housewife manages to overcome her supposed shortcomings.
The Devil Wears Prada
Anne Hathaway's role as an assistant to the prestigious Miranda Priestly played by Meryl Streep, demonstrates the struggles and high stress environment related to the world of high fashion. This female-centric cast illustrates the roles of women in different positions within a fashion firm, and highlights the fundamental concept of making your own choices.