If you ask us, makeup is all about feeling beautiful and loving yourself. But that doesn't mean it's only reserved for girls in their 20s! You can still glam up and enhance your natural beauty, after you've become a member of the 40s club. All you need are the right makeup techniques for your skin! Scroll through for our makeup tips every woman over 40 should follow!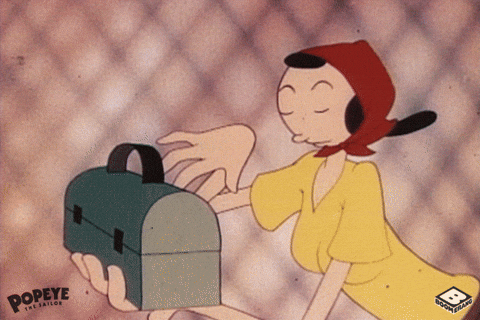 1. Start With Your Eyes
Applying foundation is usually the first makeup step, but once you start aging, give up on this rule. To minimise the risk of excess fallout ruining your base, it's better to begin your makeup routine with the eyes first. No one wants streaks of brown glitter all over their face!
2. Use Primer On Your Eyelids
Primers are used to smooth out the skin's surface, minimise pores and help makeup last longer. As you age your skin becomes thinner, especially around the eyes and eyelids, and this can cause your eyelids to look a little translucent and result in uneven tones of purples, blues, and reds. Along with using primer all over your face, start using it on your eyelids to even out the tone and help reduce the visible signs of aging.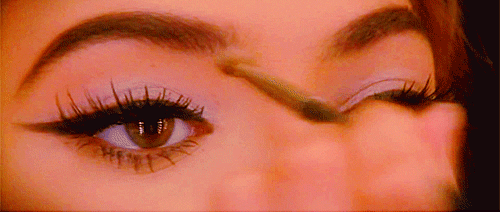 3. Fill In Your Eyebrows
Your eyebrows are fuller when you're young, but they get sparser with age. To get them back to their glory, all you need is a brow gel. Take the brow gel wand and loosely brush it through your brows in an upward and outward motion to fill in bald spots. Make sure to follow the same direction your natural hair is growing in!
4. Change Your Eyeliner Style
Applying eyeliner is no easy feat irrespective of age. But, as you grow older, saggy skin and wrinkles make it even more difficult. To ensure a smooth application, opt for a pencil liner and dot it along the upper lash line. End by smudging it with a pencil sponge and you're all set!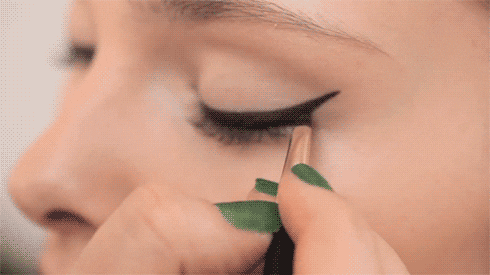 5. Ditch Powders For Liquid Products
After you cross the 40-year-old milestone, touching up your makeup with powder is a big no-no. Powder can make your skin seem dry and will settle into fine lines, making them more prominent. Opt for liquid and cream based products instead – not only will they make your skin feel hydrated but they'll give you a natural dewy look!
6. Don't Skimp On Blush
Blush becomes an extremely important step in your routine as you age. It's because our skin's natural colour and glow starts to fade. Using a peach or dusty pink blush will add radiance and a healthy flush to your skin. Start at the apple of your cheeks blending upwards and back to lift your features. Finish off with a light highlighter on your cheekbones for an extra glow!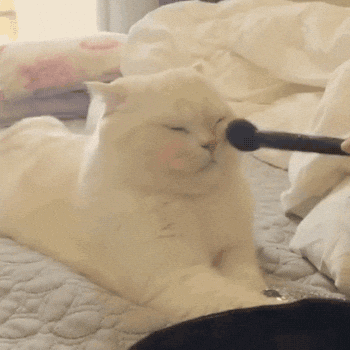 7. Opt For Neutral Makeup
Subtle and soft makeup, with neutral tones, can accentuate your features and let your natural beauty shine! Stick to matte shades, reserving the sparkly eye shadow for your inner corners. That being said, if you want to go for a bright look, don't be afraid to do so. You can rock any look with the right amount of confidence!
8. Invest In A Lip Liner
The lines around your mouth become more prominent as you age. This allows lipstick to settle in places it shouldn't and bleed beyond the natural lip line. This is where your lip liner becomes your best friend. Not only will it define your lips, it'll enhance your lip colour and make sure your lipstick lasts longer.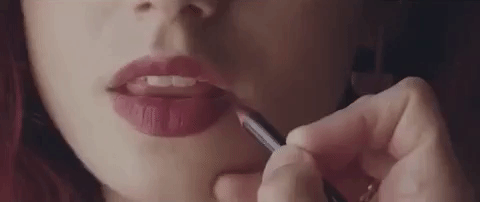 9. Keep A Lip Balm Handy
Lip balm is the one beauty product you should never give up on. Your beauty staple from college days can make you look fresh and fabulous in your 40s as well. Make sure to use one to keep that pout younger and fuller, and to avoid those dreaded cracked lips.
10. Invest In A High Quality Mascara
A mascara is the one makeup product that will always be a girl's best friend. No matter the age, a swipe of mascara and you're good to go. Invest in a high quality mascara that works for your lashes. Get a formula that will separate your lashes and keep them curled throughout the day. Trust us, it's all you need!