It's been so heartwarming to see so many people from around the world come together during this global crisis. We've seen so many great acts of humanity, empathy and kindness. But it's equally heartwarming to see big corporations – who actually possess so much power and influence – set aside their business agendas and step up. While there are many companies that are doing A LOT right now, here's our list of 9 brands that have really stepped up!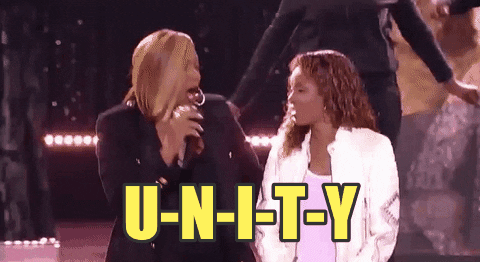 McDonald's
The largest fast food chain in the world is definitely playing their part in times of this crisis. McDonald's Pakistan, specifically, is providing all healthcare workers – doctors and staff – with free breakfast around the country. In times like these, it's especially important to applaud those on the frontline of this pandemic and we're really glad McDondald's is doing just that!
EBM
The powerhouse behind everyone's favourite biscuits – be it Sooper or Gluco – has chosen to redirect all of their advertising budgets to helping everyone affected during this pandemic. The company is working alongside various NGO's and the government to provide rations to those in need – a commendable step!
Organic Traveller
After seeing the unethical increase in prices for hand sanitisers, Organic Traveller has started giving free hand sanitisers with all purchased to their customers. Even though they are a small-scale business, they are doing everything they can to help out. We hope many other companies take inspiration from Organic Traveller's efforts!
Asim Jofa
This is a difficult time for many of us, but it is especially difficult for all the healthcare workers who are constantly working on the frontlines of this pandemic to keep the rest of us safe. Asim Jofa saw their hard work and the lack of resources they have and has begun producing protective suits and gear for all frontliners! We salute him for this initiative.
Pepsi Pakistan
The biggest impact this pandemic has is on daily wage earners, who are left without jobs, and those living below the poverty line. A lot of families are in dire need of basic essentials and Pepsi has made the commitment to feed all those families that are impacted for as long as they need to! A great initiative that should definitely be applauded.
Hilal Foods
Hilal Foods is committing to helping families in need by distributing rations, donating their stocks to food banks, NGO's and other service organisations. They're also carrying out their own ration drives and selling their products at discounted rates to make them easily accessible!
Foodpanda
There are many people who depend on a service such as foodpanda – the employees, the vendors as well as the customers. To ensure that they safely carry out their operations, foodpanda is partnering with various vendors to ensure food safety as well as giving masks, gloves and sanitisers to their riders. They are also installing hygiene stations outside restaurants and delivering hygiene kits to their customers!
Al Karam
Al Karam has taken a big step and mass-produced face masks in-house to be distributed across Pakistan to all their stores, factories and employees. To see them taking care of their own employers should serve as inspiration to everyone!
Lulusar
Lulusar is another company that knows the importance of protecting those on the frontlines. They've designed and produces a medical protective suit for all those that need it. The suit is being sold at zero profit and can be ordered in bulk as well!
SOMA International
The shoe brand is holding a ration drive for all those families impacted by COVID 19. They're currently gathering donations for their drive and are providing families with a month's worth of basic necessities. If you'd like to donate, visit their Instagram page here.